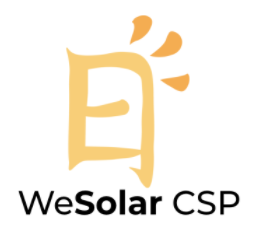 March 22, 2021 – Union City, Georgia – Union City's Mayor Vince Williams and WeSolar CSP's CEO Steve Anglin have signed a memorandum of understanding (MoU) to bring cutting-edge solar technology to the city.
In a joint effort to build a more sustainable and reliable power grid, WeSolar CSP will build microgrids to bring clean energy to South Fulton County.
Using a disruptive technology that is clean, dispatchable, scalable and storable, WeSolar CSP's systems unite solar power generation with resilient long-duration energy storage, allowing 24/7 production.
"The partnership with WeSolar CSP will position Union City at the forefront of the new generation of clean energy. We will lead the adoption of this revolutionary and patented technology in the country, which will also help safeguard the community from extreme weather events," the Mayor Vince Williams declared.
Future cooperation may include the production of green hydrogen, installation of clean energy in affordable housing, and the evolution of green eco parks.
"We are humbled to help Union City build a clean and resilient power supply. Our revolutionary, sustainable, and innovative technology will create high, mid and low level tech jobs, attract ESG-friendly industries and manufacturers to South Fulton County, and boost economic development," explained WeSolar CSP's CEO, Steve Anglin, a notable leader with the Clean Energy for America Presidential Inauguration Ball and CleanTech Leaders Roundtable member.
Also part of the agreement is the possibility to hybridize existing coal-fired power plants in the greater Atlanta area, extending the life of these assets towards a greener path into the future and retaining jobs.
This collaboration in SoFu was fostered by the efforts of Michelle Taylor Willis, a well-known Atlanta influencer and strategist in the SoFu region.
Following the MoU signing, the city and the solar power generator will disclose details of the partnership in the months to come.
About WeSolar CSP
A minority-owned American renewable energy technology and design company, WeSolar CSP's CTO developed the innovative and disruptive ASC technology. Using high temperatures from the sun, the system creates thermal heat and long duration energy storage, ensuring consistent electricity supply from a clean source.
In addition to a zero-carbon footprint power generation, the technology can be used to yield industrial process heat, create green hydrogen, and desalinate water, among other uses. Founded in 2017, WeSolar is based out of Princeton, NJ and has offices in NY, GA, and AZ.
CITY HALL CONTACT:
City of Union City
Mayor Vince Williams
cgivens@unioncityga.org
WESOLAR CSP CONTACT:
WeSolar CSP
Steve Anglin
steve@wesolarcsp.com
www.wesolarcsp.com
Media Contact
Company Name: MTW Enterprises
Contact Person: Michelle Taylor Willis
Email: Send Email
City: Union City
State: Georgia
Country: United States
Website: http://www.michelletaylorwillis.com/