Fans are prepared to experience unbelievable visual entertainment like they've never seen before
DJ, creative artist, and visionary Griffin Raphael and his team at AR Studios are prepared to change the course of history with their hologram and mixed reality technology. The 22 years old NFT art specialist worked with Extended Reality (XR) and Virtual Reality (VR) technologies to create amazing performances and presentations.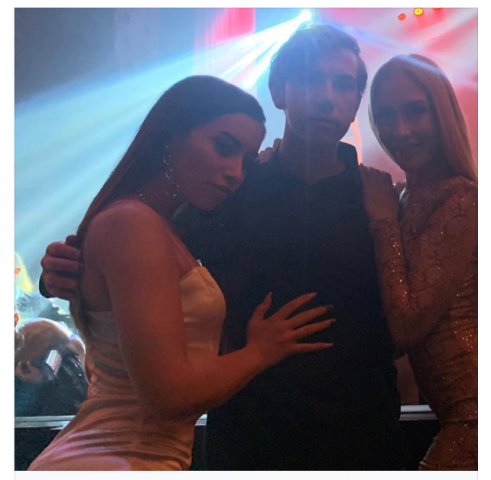 The young musician and artist believe that Virtual Reality is the future, and it's already here. Social media user-generated filters offer insights and an example of what is to come. Griffin and his team have invested resources, time, and energy to perfect their skills and bring revolutionary entertainment and performance to audiences worldwide.
AR Studios is on the cutting-edge of producing and delivering an advanced form of mixed reality technology to the world. Mixed Reality combines physical and digital worlds, using advanced computer vision, graphic processing power, and display technology. It will change the music world forever by delivering to the audience mind-blowing entertainment as they've never seen before.
The concept will be highly appealing to the new generation who are used to consuming interactive technology. It will help increase instructiveness and immersion with music to promote a greater and better-personalized experience. Virtual Reality will allow more people to witness exclusive live music and concerts using very simple tools. Both music fans and music creators will have a chance to interact better and increase engagement.
Griffin Raphael is a master of filters and holographs, bringing this technology to the mainstream before anyone else. He believes that what AR Studios has is very special and can't be found anywhere else. His company will continue to work with their partners and experts to improve the technology and create the entertainment of the future. Griffin is committed to this cause, by giving everything he has to ensure it succeeds and grows. He's already seen by many top people in the music industry as a revolutionary.
For more information, please, visit here.
Media Contact
Company Name: AR Studios
Contact Person: Griffin Raphael
Email: Send Email
Phone: 949.813.8177
Country: United States
Website: https://www.instagram.com/griffinxraphael/