They remained committed to their clients by offering reliable and excellent service even during the pandemic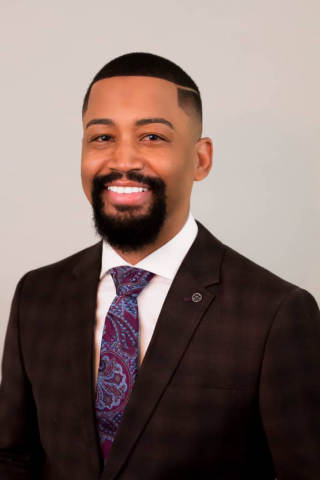 Bellevue, WA –F & L Building Maintenance is an organization that has taken its business to a greater height, moving on from strength to strength. The black-owned facility management company specializes in Construction clean-up to give every building that finishing touch.
The past few years have been a massive success for the company, thanks to the visionary leadership of their CEO, Frank Sosebee, a thoughtful, energetic, and highly motivated African American business executive.
F & L remains the top choice for real estate companies, property owners, and individuals who require effective facilities services delivered by an experienced and expert team.
To learn more, please visit here.
"The days of the old-fashioned door to door sales are over. You can no longer get on someone's schedule for a meeting with just your numbers and your pitch, expecting 60 minutes of your prospect's undivided attention while you list your accomplishments. These days, it's all about the relationship building – and these relationships are built by your team and the culture fostered by the ownership. Even during the pandemic we were able to keep our team working," said Frank Sosebee, CEO of F & L Building Maintenance.
Frank is a US Veteran and entrepreneur with a foundation in corporate structure and a burning desire to operate businesses that deliver 21st-century solutions to clients. He's a visionary leader and manager who has gained tremendous experience leading dozens of people to achieve corporate and shared goals, in different capacities.
Leading a company like F & L Building Maintenance to achieve dynamic growth is not an easy feat, especially during pandemics. But Frank pulled it off with his incredible skills and ability to bring out the best in anything or anywhere he leads.
F & L Building Maintenance is a complete Construction clean-up company serving various clients in several locations and industries. They hire veterans and minorities that bring fresh ideas and energy to the workforce. Their highly-skilled team of experts uses modern equipment and tools to carry out their work in an environment that prioritizes everyone's safety.
The company is determined to continue to deliver excellence, quality, and efficiency in everything they do. They are a reliable, dependable, and a socially responsible organization with grand plans for the future.
For more information, please visit here.
Media Contact
Company Name: F & L Building Maintenance, LLC
Contact Person: Stephanie Brown
Email: Send Email
Phone: 877-268-3493
Address:227 Bellevue Way NE #485
City: Bellevue
State: Washington 98004
Country: United States
Website: fnlbuildingmaintenance.com