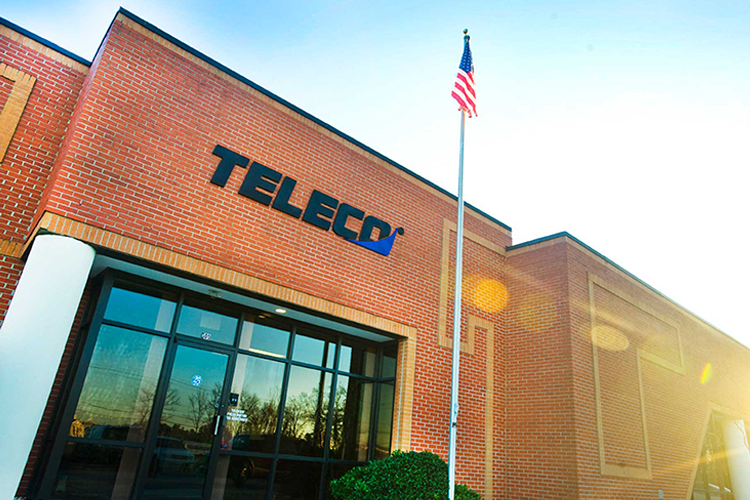 "At TELECO, we understand technology is necessary for all kinds of businesses. The question is, why set up an entire IT department with expensive equipment that will be outdated in the next few years when you can have everything you need by spending less money and time? Our CompleteCare One solution empowers businesses to do just that.
-Billy Rogers (President)"
CompleteCare One – Technology-as-a-service by TELECO equips organizations with cutting-edge business technology without having to purchase expensive equipment & services
Gone are the days when every organization had to spend thousands of dollars on building its IT framework from scratch only to spend even more on frequent upgrades and maintenance. Now, entrepreneurs can leverage TaaS (technology-as-a-service) to fulfill their technological needs and save a significant amount of operating expenses. It's a technology on-demand model allowing users to upgrade or downgrade IT infrastructure as their needs require. They don't have to own any equipment; the service provider takes care of everything. Businesses pay as they go, using the IT equipment and services provided. CompleteCare One by TELECO is among these TaaS solutions that are highly customized for every business.
One of the key benefits of TaaS, besides thousands of dollars in savings every year, is instant upgradability. Businesses don't have to underperform just because they cannot upgrade to the latest technology used by competitors. CompleteCare One (TaaS solution by TELECO) allows instant upgrade without spending time and money on buying and setting up the equipment. One call to TELECO will instantly provide access to more technological power. The same is true for a downgrade if a company no longer needs a particular technology.
Furthermore, with TELECO CompleteCare ONE, small and medium businesses can access the same IT equipment and services used by larger corporations in their industry. Their productivity, service, product quality, and customer satisfaction can now be more competitive with larger companies. Being small will no longer restrict businesses from going after big clients and offering 10x better services. This will open doors to countless opportunities for growth and ultimately success in their industry – all because of equal technological advances.
Moreover, businesses don't have to face IT equipment depreciation losses because they don't own any of the equipment. That's something for their service provider like TELECO to deal with. Businesses can just move to the latest technology without worrying about selling the old, depreciated IT assets first. Plus, with CompleteCare One, if any of the equipment installed on a business's premise gets damaged – TELECO will repair or replace for free.
With TELECO's CompleteCare One TaaS Solution, businesses get IT solutions tailored precisely for their needs, including business phones, distributed antenna systems, access control systems, remote workforce tools, video surveillance, and much more. These on-demand technology solutions allow businesses to get their IT infrastructure up and running from day one. Plus, TELECO manages everything, so there's absolutely no need to build and manage an entire IT department.
To find out more about TELECO INC. or to benefit from their CompleteCare One solution, visit their website www.teleco.com or contact them via (800) 800-6159.
About TELECO:
TELECO started as a single location telephone interconnect company and began distributing phone systems to interconnects throughout the US. Today, TELECO offers Cellular & Public Safety Distributed Antenna Systems, Unified Communications as a Service, Business Phone Systems, TELECO's Perfect View™ Video Surveillance and Building Access Control, Structured Cabling, and Managed IT Services. TELECO distributes voice, data, and video products to dealers throughout the United States.
Media Contact
Company Name: TELECO, Inc.
Contact Person: Florencia Hernandez
Email: Send Email
Phone: (800) 800-6159
Address:430 Woodruff Road Suite 300
City: Greenville
State: SC
Country: United States
Website: https://www.teleco.com