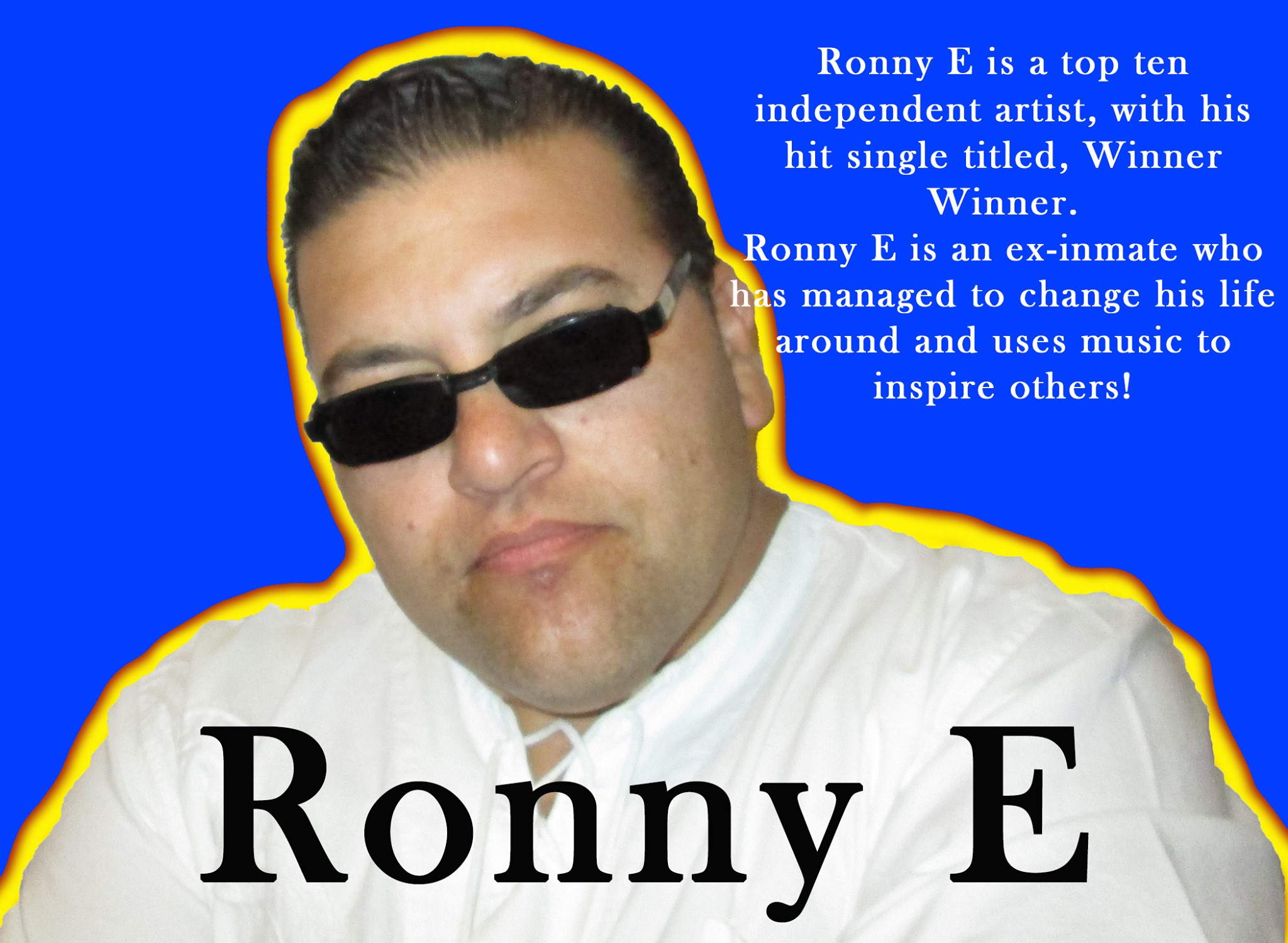 Celebrity Chauffeur turned Hip-Hop Artist, Ronny E, has released his much-anticipated rap track titled "Winner Winner" to let everyone know that success is not a straight line. The song, which is the title track in his forthcoming album of the same name, motives its listeners to persevere, even in the face of setbacks.
"You have to take action, if you fail, just do it again, and adjust your action, until you win", Ronny E said of his hit track. Born in Austin, TX, but residing in Las Vegas, NV, Ronny's life has been the epitome of his track, Winner Winner. Ronny grew up as a circus performer, a gifted one at that, following in the footsteps of his parents. However, after leaving the circus life, Ronny tapped into one of his many skills, as a Limo driver.
"I got to meet and work for some of the most famous people. Like Paul McCartney from the Beatles. Janet Jackson, Justin Bieber, Tom Cruise, Lady Gaga, JLo, Steven Spielberg #1 Hollywood Director, Journey, Tim McGraw, Kim Kardashian, Kanye West, Kevin Hart, Paris Hilton and the list goes on", Ronny said of his career as a celebrity chauffeur.

Video Link: https://www.youtube.com/embed/jaO_vwNqBeA
Ronny E made his first venture into music when his success as a celebrity chauffeur was slandered by a coworker. Mad as he was for the false accusation, Ronny channeled his anger to the right direction by venting his vexation in a diss track titled "Evil Eye" within 2 hours. It was a track that was loved by his coworkers; one which propelled him to write more raps.
Ronny would rap to his clients, and Daymond John from Sharktank was the first celebrity to share Ronny E's music. Daymond liked the rap so much that he forced Mark Cuban to sit in the front and be rapped to. "I can't lie, that song by my driver, Ronny, is still in my head. I'm a winner, I'm a winner, I'm a winner… he's so crazy… I love him," declared Daymond John.
Currently practicing how to sing — specifically pop songs, Ronny, who revealed that his role models in music are RUN DMC, Eminem, Biggy Smalls, Tupac, and The Beastie Boys, said that the one artist he would like to collaborate with would be Cardi B. In his spare time, Ronny loves to read and write books, make rap songs, and enjoy a time out at the movies.
Having seen it all, both as a former circus performer, an ex-convict, and a celebrity chauffeur, Ronny E has a piece of timely advice for his fans and listeners. "My advice to you people is "Pursue your dreams because one day you won't be able to. Your negative past doesn't equal your future."
On the most valuable thing he's learned while being in the industry, Ronny said: "you must believe in yourself, before anyone else can believe in you, and finish that one song, that one rap." Ronny E has finished his rap song, his number one hit is called Winner Winner which can be enjoyed here.
Media Contact
Company Name: Alpha Records
Contact Person: Media Relations
Email: Send Email
Country: United States
Website: www.ronnye.com