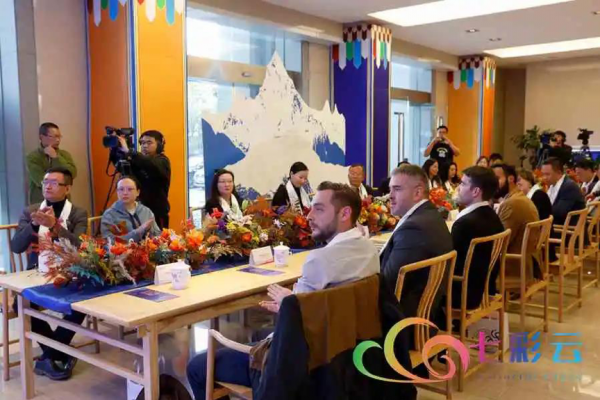 Guided by the China State Council Information Office and hosted by the Propaganda Department of Yunnan Provincial Party Committee, the "Beautiful Yunnan · Shangri-La" series of cultural exchange in France was officially launched at the China News Service Yunnan Branch on November 27, 2020.
With the theme of "Enter Fashion Paris to Look for Shangri-La", the activity adopted the "online and offline" ways for innovative exhibitions and exchanges. The exhibitions of boutique photography and art works were staged in Paris, France and Kunming, Yunnan respectively.
More than 100 pieces of works on natural scenery in Shangri-La, ethnic customs and fine arts were exhibited on the site. Through the brushes and camera lenses, the artists showed the beauty of natural ecology, ethnic culture and social harmony in Shangri-La from multiple perspectives. Several French people living and starting businesses in Yunnan also vividly shared the "Shangri-La in the eyes of the French".
All the participating guests attended the opening ceremony of the special website by Oushinet.com. In addition to the display of photographic works and fine art works, a number of wonderful videos will also be uploaded on the website. In December, all these cultural works will be exhibited offline at the Cai Guanshen Art Center of the National School of Fine Arts in Paris, France.
Media Contact
Contact Person: Emma Yan
Email: Send Email
Country: United States
Website: www.godiqing.com