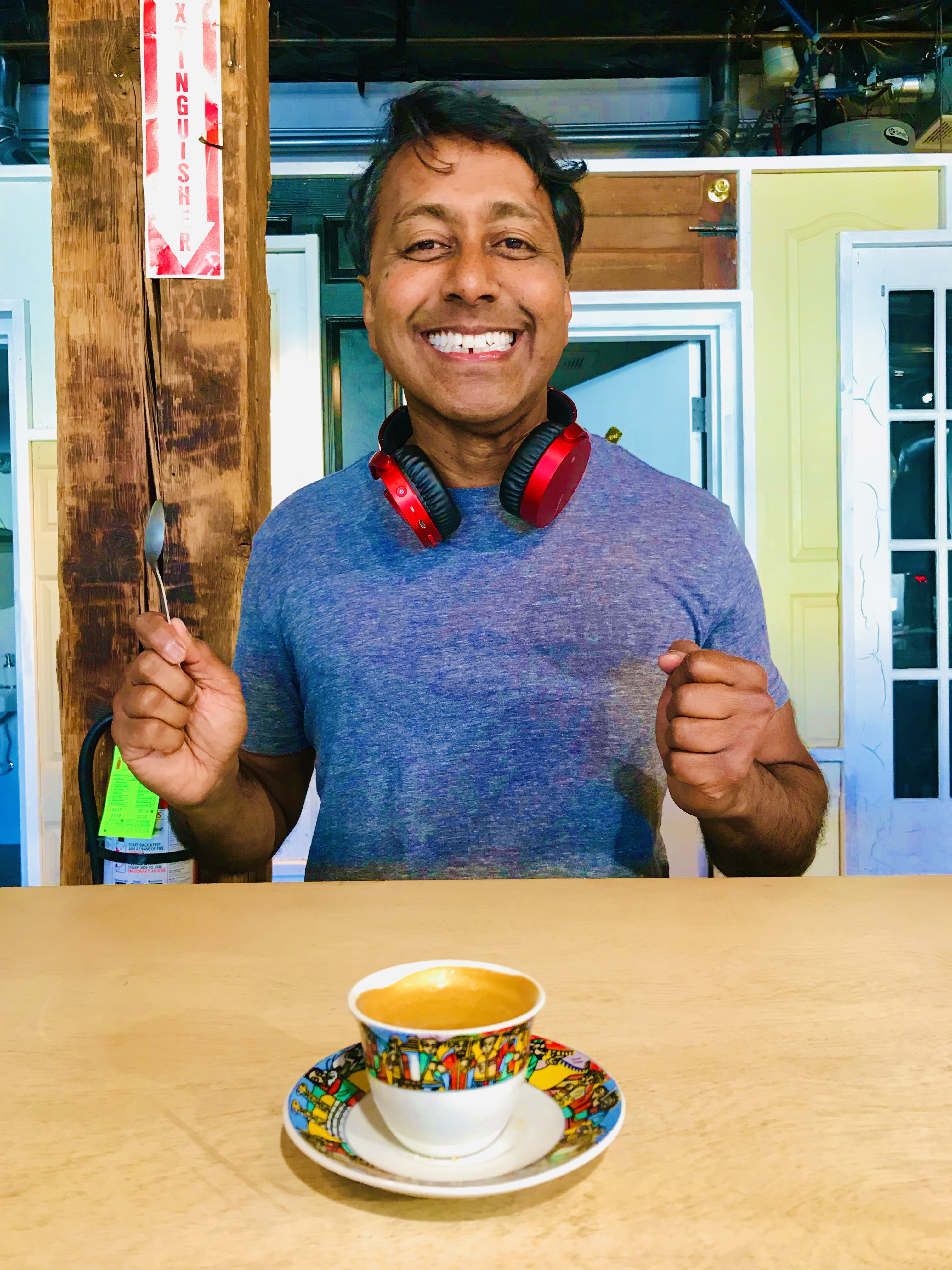 Living with Traumatic Brain Injury (TBI) is not easy. As a major cause of death and disability in the United States, TBI does not only impact those injured, but also the families and communities they live in. According to research, those who survive a TBI can face effects that last a few days and sometimes for the rest of their lives. Symptoms can include memory issues, trouble tracking movement, dizziness, vertigo, speech, hearing impairments and more. In severe cases, personality changes and depression.
People with TBI are encouraged to establish habits and routines to help cope with changes in their sensory perception. This often includes music. Ray Khan, an electronic sound artist, manages his own TBI through crafting electronic music. He hopes to expand that effort to help and inspire others in similar situations.
Before brain injury impacted his life, Khan was a public school teacher, personal trainer, and mixed martial artist. After the injury, with the support of loved ones and music composition as therapy, Khan has grown as an artist. Writer, author, fight choreographer and film producer are just a few of the things Ray is now involved in.
Khan's music is a blend of traditional hip-hop, world beats and jazz creating an atmospheric instrumental sound. Some tracks sooth and center and others challenge and rebel against norms. Khan stays away from lyrics, preferring to craft beats that support positive mind sets, whether it is pushing through the workout schedule he religiously maintains or soothing his racing mind on the rough days. Making music allows him to focus on remaking both his mind and body to grow from injury,
Ray Khan is also known as his alter ego The Unfortunate Hitman on YouTube. That series and others from Fight Action film to music video, also feature his music. The tempo mixed with dynamic sound and fight choreography make for the action-packed and often humorous scenes Khan's film production is known for. The music he chooses for his films often feature a variety of cultures that have inspired him in his training and recovery.
Video Link: https://m.youtube.com/watch?v=MIXIYWHPiZw.
Ray Khan encourages people with TBI to get involved in music therapy as one of the constructive ways to cope with symptoms. He hopes that his music and story can inspire and help others, wherever they are in life, cope with TBI.
Media Contact
Company Name: Epic Minority Productions
Contact Person: Ray Khan
Email: Send Email
Country: United States
Website: http://www.whatbraindamagecando.com/