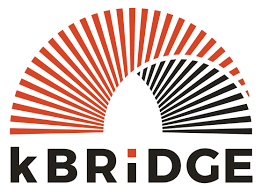 Scott Heide, CEO of Engineering Intent recently discussed how automation technology frees engineers to do more fulfilling, interesting, and rewarding work. Read Heide's article in Manufacturing Tomorrow here.
According to Heide, "Manufacturers of highly configurable products want to maximize engineering resources. By capturing knowledge and decision-making, the newest best-in-class engineering automation software speeds development of subsequent design iterations."
Heide shared many engineer-to-order manufacturers are able to manage configured products more effectively when automation is implemented especially during product engineering, development, and release cycles. Manually, design errors increase exponentially.
Highly configurable products cannot be effectively managed using spreadsheets alone. Solutions like Knowledge Bridge (kBridge) operate a lot like Excel. Unlike Excel, the technology builds hierarchical product models, due to the native ability to identify and drive top-level design parameters. Users most appreciate fast, simple-to-use 3D graphics.
Manufacturing Tomorrow is an online trade magazine featuring products, companies, news, articles, and events for the advanced manufacturing, factory automation, and 3D printing industries.
About Engineering Intent and its ETO Automation Solution, kBridge:
Engineering Intent is the world's leading provider of enterprise engineering automation tools that help engineer-to-order (ETO) manufacturers with complex product configuration solutions. The company's motto is "Automate the To Order in Engineer To Order." Founded by Scott Heide, the company's flagship solution is Knowledge Bridge (kBridge) cloud-based software as a service. kBridge uniquely captures engineering, configuration, geometry, user interface, and business rules. It is designed to enable visual configuration, handle EPQ (engineer-price-quote) needs, and deliver engineering automation. Organizations using kBridge consistently experience increased win rates, increased product and sales scalability, faster time to quote, improved quality, and lower costs compared to companies which rely on manual methods. Heide shared, "The technology is proving to be increasingly attractive to a broad range of ETO manufacturers from massive multinationals to small and mid-size enterprises."
Connect on LinkedIn.
Media Contact
Company Name: Engineering Intent Corporation
Contact Person: Dave Gayman
Email: Send Email
Phone: (508) 820-1179
Address:8 Cherry St.
City: Framingham
State: MA
Country: United States
Website: www.EngineeringIntent.com