Known for its chocolate, skiing, mountain landscapes and watches, Switzerland is also the go-to place when it comes to beauty products and skincare.
The "made in Switzerland" label says it all with the crystal-clear glacier waters that are enriched with the natural minerals needed for skin cell renewal. That's why Swiss brands top the lists of beauty reviewers and shopper wish lists every time. Here are 5 of the best for you.
La Prairie
La Prairie, probably the most global and famous Swiss skincare brands on our list. Its products are sold worldwide, including Europe, the United States, Russia and South Africa. The company was launched in Montreux. 1931 as La Prairie Clinic. The cosmetics line includes eye, lip, cheek and face products for all skin types based on a patented active ingredient called their Exclusive Cell Complex.
The effect protects the skin from ageing and environmental factors. Some luxury items are made with caviar, platinum and gold. La Prairie has been a member of the German company Beiersdorf since 1991.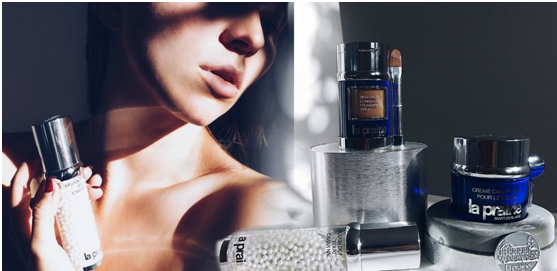 Started in 1999, Mizensir is a perfumer and has cologne and a range of scented candles.Each candle is meticulously made in a small family-run workshop at La Pallanterie, which is just outside Genève Each candle is a unique piece, hand-made according to a traditional protocol. Today Mizensir is run by his daughter Véronique Morillas, continuing the traditions of craftsmanship and a real master of scents and smells.
RIVOLI GENÈVE, SKIN BIOLOGY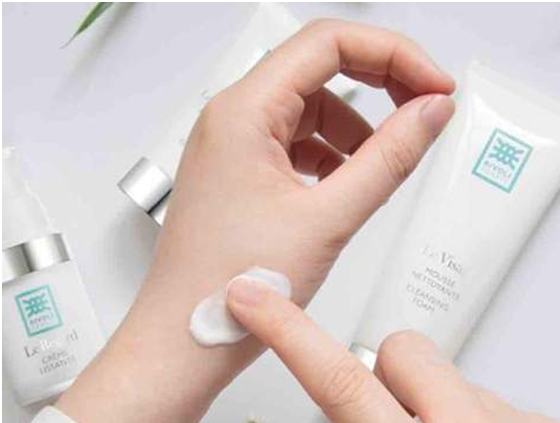 It's a French name but it is produced in Switzerland and owned by a Swiss firm.In Genève in the district of Baths, you will find an arty and unpretentious workshop where the Rivoli brand has their workshop. Detox, cleansers and emulsions in a "responsible range" that claim natural products and ingredients and even no animal by-products.
The founders Peter and Kuno Schweikert use science and the latest technology but still stick rigidly to nature and what it has to offer for skin and body.
Èdelora Switzerland – rejuvenating spa in a bottle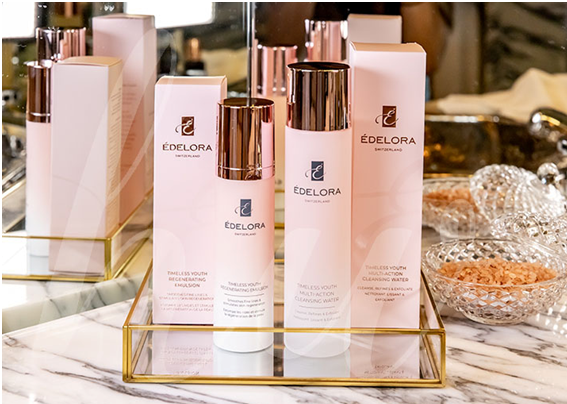 The Èdelora brand is a fashionable and premium brand of skincare with cleansers, masks and serums. The rich and famous are getting on board because it's seen as a brand that doesn't sacrifice quality with care for the planet. Even the Green Queen former Miss Europe World,Luissa Burton is an avid customer and brand ambassador for the brand.
Èdelora's range of spa-quality skincare really leaves your skin pampered and hydrated. Ingredients like their patented Super-infused Active Ingredient AQUAXYL, antioxidant-rich kombucha, and anti-ageing Mimosa Bark Extract are some of the wonderful things you will be applying to your skin.
COCOONING, NATURAL INSPIRATION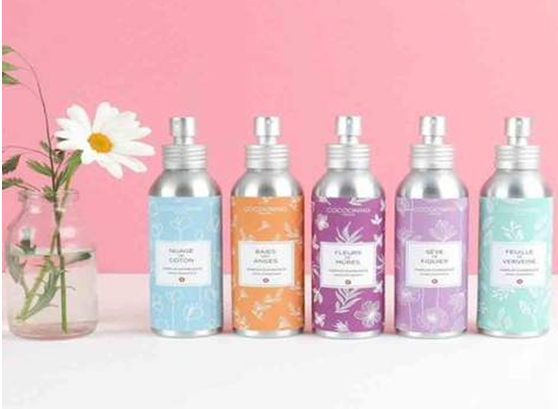 Cocooning, a Bio Cosmetics brand was created by a mother who wanted a skin cream for her son who suffered from allergic reactions to many brands she tried. So, a quest for natural and non-allergenic ingredients began so she could "cocoon" her little boy. The packaging also follows this philosophy with recycled packaging and minimal plastics. There is quite a following now for Cocooning on social and retail. A brand to look out for.
ALPÉOR, A FAMILY AFFAIR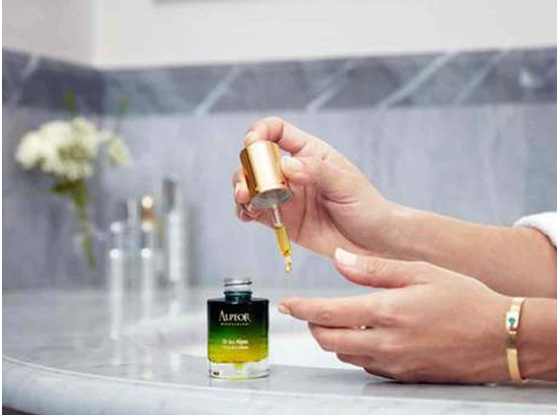 One of the older brands on our list, but one of the best. The Mirabeau Wellness Clinic in Montreux is world-famous and started in the 1950s. Alpeor's founder, Alexander Flueckiger and his sister created the brand but their grandmother was already using her alchemy to make beauty elixirs way before they were born.
The Alpeor lab is located in Champex, Switzerland, where more than 4,000 species of rare plants live in diverse biology there. The brand uses this richness to develop cosmetics with natural processes and old family care. The cream Golden Alpine Serum has a unique active ingredient, Rhodiola Rosea mixed with Pistachio for a unique scent and smooth experience.
Visit the website at https://www.amazon.com/Edelora-Timeless-Youth-Multi-Action-Cleansing/dp/B08NW3494N/ref=sr_1_2?dchild=1&keywords=Edelora&qid=1615989972&sr=8-2 to get the knowledge about Cleansing Water.
Media Contact
Company Name: Anders
Contact Person: Support
Email: Send Email
Phone: +1 (406) 785369
Address:3400 Parkway Street
City: San Diego
State: California
Country: United States
Website: www.amazon.com/Edelora-Timeless-Youth-Multi-Action-Cleansing/dp/B08NW3494N/ref=sr_1_2?dchild=1&keywords=Edelora&qid=1615989972&sr=8-2