Slick Cash Loan announces no credit check loans for those who need money for unexpected and unforeseen situations.
Slick Cash Loan, the online loan service company that's trusted by many people looking for quick and guaranteed loans, has come up with yet another winning loan structure. The company is offering no credit check loans for people who face unexpected financial needs and are unable to fund the needs using conventional resources and methods.
"No credit check loan is a simple and straightforward way of getting a loan without having to go through a credit check," says the spokesperson for Slick Cash Loan. "The lenders on the Slick Cash Loan platform are not concerned about your credit score. They will use other credible ways of determining the loan eligibility of an applicant."
Slick Cash Loan is a technology-forward lender with a record for approving and disbursing loans within minutes or hours. The No Credit Check loan is yet another convenient loan instrument aimed at easing the financial pain of borrowers looking for urgent cash to meet specific and unavoidable expenses.
At Slick Cash Loan, the chances of a borrower getting approved are high as they are not very selective like other loan providers. The company is committed to providing convenience to its customers. The No Credit Check Loan is yet another effort in that direction.
Borrowers can apply for this loan online using a simple process. They have to provide information about their employment, income, and bank details. The information provided is shared with direct lenders connected with Slick Cash Loan. The lenders analyze the details, recent payment details, and credit utilization to determine the loan amount a borrower qualifies for, based on these factors.
Slick Cash Loan offers loans up to $5000 under the No Credit Check Loans scheme, unlike other lenders who offer only limited funds. The aim is to ensure that borrowers get the money they need to solve their financial issues. Of course, the amount of money approved will depend on the details provided in the application. However, borrowers can expect more flexibility when they apply for No Credit Check Loans with Slick Cash Loan.
No Credit Check Loans can be used for paying medical bills, child care, business expenses, or for consolidating existing debts. Applicant must be a US resident, have a steady income, an active bank account, a permanent US address, and must provide valid contact details such as a mobile number.
To know more about no credit check loans, visit https://slickcashloan.com/personal-loans/no-credit-check-loans.php
For more information about Slick Cash Loan, visit slickcashloan.com.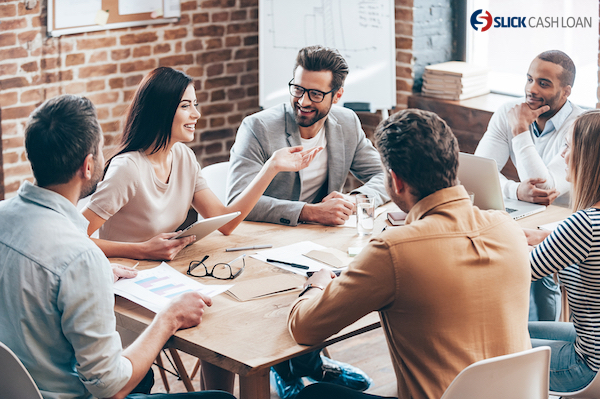 About Slick Cash Loan:
Slick Cash Loan is the best resource for finding the right solution for quick and reliable loans. The loan experts can help borrowers find the best lenders and ensure fast and easy access to money when needed. Slick Cash Loans has a wide network of partners across the USA. The company stands apart with its easy approval and quick funding of loans of all types.
Media Contact
Company Name: Slick Cash Loan
Contact Person: Mark Snow
Email: Send Email
Phone: (888) 200-7445
Address:1125 E Broadway #545
City: Glendale
State: California
Country: United States
Website: https://slickcashloan.com/