Leading heavy equipment dealer, Kamelonsland Equipment, announces the addition of new products to their illustrious inventory amid accolades from different quarters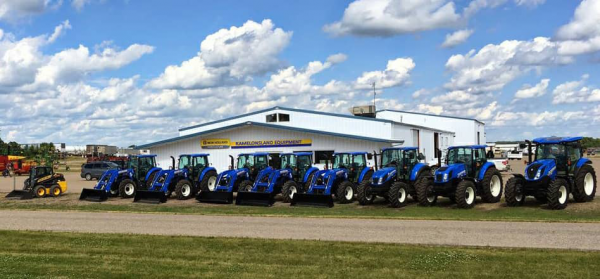 Kamelonsland Equipment has grown over the years to become one of the most sought-after heavy equipment dealers in Central Minnesota and other parts of the United States. Since the company opened their doors to the public in 1974, Kamelonsland Equipment has shipped thousands of large heavy equipment to agriculture and construction businesses, uniquely combining relative affordability with quality service delivery to stand out from others in the industry.
The global heavy equipment market has witnessed tremendous growth over the years, with the influx of manufacturers providing a wide range of solutions to meet the diverse needs of businesses. The case is not particularly different in the United States. According to a report titled "US Heavy Construction Equipment Market Forecast to 2027 – COVID-19 Impact and Country Analysis By Type, Application, and Industry" published by Reportlinker.com, the US heavy construction equipment market was valued at US$38,382.5 million in 2019. It also revealed that the market is projected to hit more than US$52,000 million by 2027. Unfortunately, thousands of businesses across the nation still struggle to get quality heavy equipment, parts, and accessories, which is where the team at Kamelonsland Equipment has been particularly helpful for more than four decades.
Kamelonsland Equipment offers a plethora of new and pre-owned heavy equipment, including Skid Steers, Backhoes, Forklifts, Dozers, Tractors, and a host of others. The brand has built a reputation for timely shipping of equipment across the country. Unlike other companies, Kamelonsland Equipment owns its shipping services, a feature it leverages to ensure that clients get the delivery of their equipment in record time.
Kamelonsland Equipment also offers a huge selection of parts and accessories to help customers fix their equipment and ensure they are up and running as desired. Thanks to a team of well-experienced and highly trained professionals, the heavy equipment dealer offers premium quality parts and accessories at relatively affordable rates.
The Minnesota-based heavy equipment dealer also has a service department equipped with local experts for the maintenance and repair of different brands of equipment, including New Holland, Reinke, Kemco, Salford, Krone, Allis Chalmers, and Sukup.
Media Contact
Company Name: Kamelonsland Equipment
Contact Person: Media Relations
Email: Send Email
Phone: (320) 396-6394
Address:778 W 12th St
City: St Charles
State: Minnesota, 55972
Country: United States
Website: www.Kamelonslandequipment.com