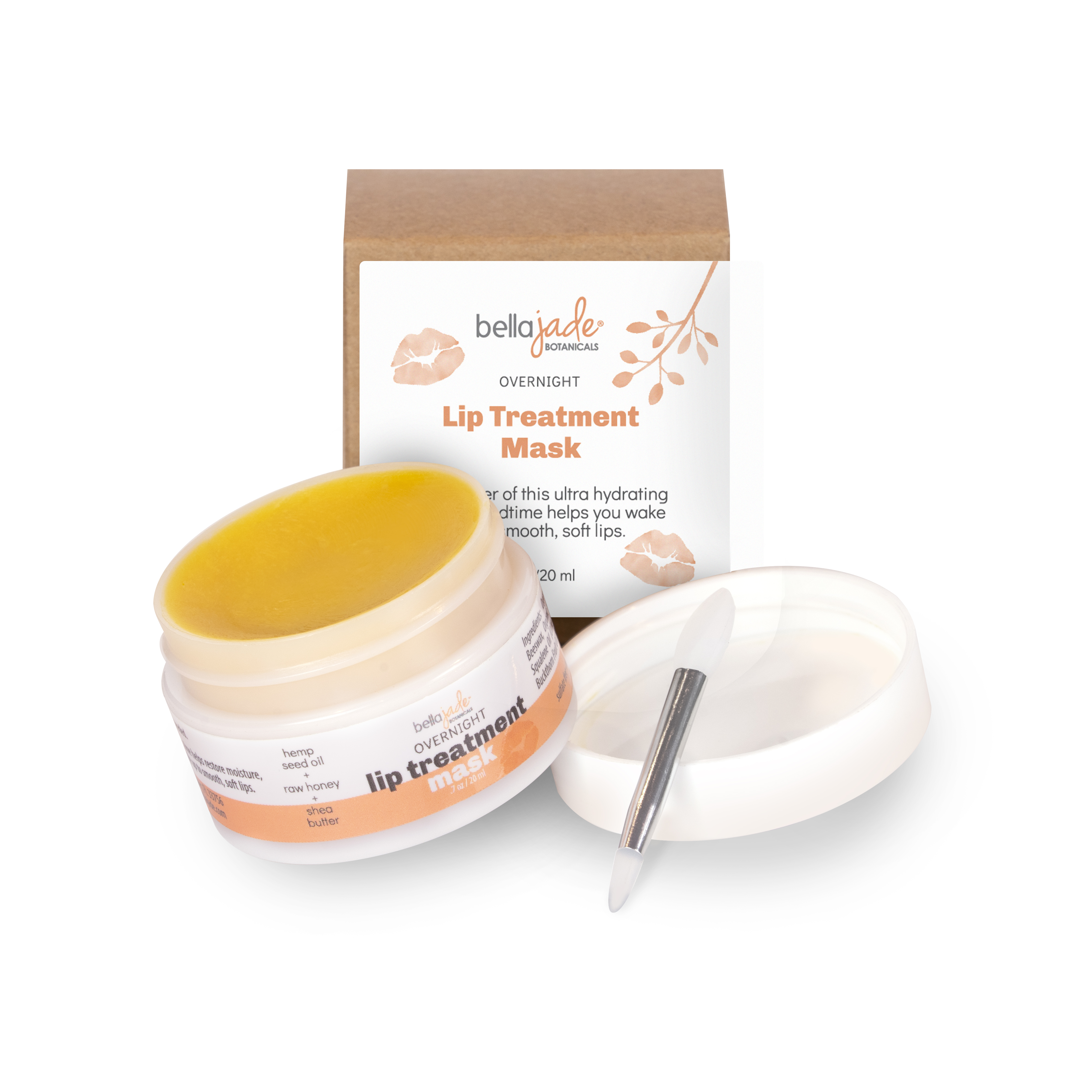 Providers of premium-quality beauty solutions, Bella Jade Botanicals, announces the launch of their new skincare product, the Overnight Lip Treatment Mask on Amazon
Andrea Lattanzi and her team at Bella Jade Botanicals have again reiterated their goal of providing the best skincare products to customers across the globe with the launch of the Overnight Lip Treatment Mask. In a related development, the skincare company has launched the product on Amazon, helping as many people as possible to keep their lips hydrated and healthy.
The global beauty and cosmetics industry has evolved over the years to become a multi-billion-dollar market, with increasing demand from customers worldwide. The global lip care products market offering solutions to nourish the lips and protect them against external elements remains a major aspect of the cosmetics industry. A recent report published by IMARC puts the value of the market at US$2.2 Billion in 2020. The report also projects the lip care products market to reach $2.6 billion by 2025, driven by the rising trend of personal grooming. Unfortunately, many of the available products on the market do not meet the needs of customers, in terms of quality and relative affordability. However, Bella Jade Botanicals is poised with changing this narrative and the recent launch of the Overnight Lip Treatment Mask substantiates this claim.
The Overnight Lip Treatment Mask is formulated as a sulfate-free, cruelty-free, and phthalate-free lip treatment mask with 8 organic powerhouse ingredients to deliver maximum natural healing and repairing to users. The lip treatment mask is made with hemp seed oil, raw honey, shea butter, and cocoa butter to help restore moisture, heal cracks and reduce flakiness, leaving the lips feeling smooth and soft.
Formulated, manufactured, and packaged in the United States, the paraben-free ultra-hydrating bedtime mask can also serve as a daytime lip balm for the ultimate long-lasting moisture barrier. Made with Sea Buckthorn Fruit Oil to aid skin repair and regeneration, the balm is also ideal for dry elbows.
The Overnight Lip Treatment Mask is currently available on Amazon for customers in different parts of the world.
For more information about the lip treatment and other amazing beauty solutions from Bella Jade Botanicals, please visit – https://bellajade.com/. Bella Jade Botanicals can also be found across several social media platforms, including Facebook and Instagram.
About Bella Jade Botanicals
Bella Jade Botanicals was founded by Andrea Lattanzi, a mom, a wife, and a human rights activist to help people live healthier, happier lives. The brand offers a wide range of products across different categories, including bath and body, cleansers and masks, makeup, serums and moisturizers, and toner.
Media Contact
Company Name: Bella Jade Botanicals
Contact Person: Andrea Lattanzi
Email: Send Email
Country: United States
Website: www.bellajade.com