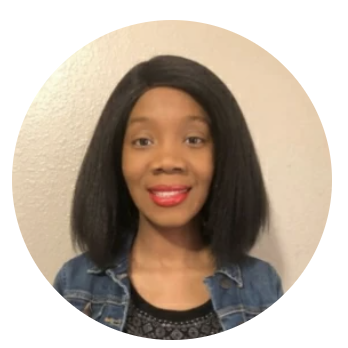 ""With a 99% math class passing rate, I consider myself the best at what I do. Let me help you!" – Junia, M."
Junia M. is building a stellar reputation for herself as one of the most effective online math and language tutors with a TakeLessons profile that has received nothing but 5-star reviews so far from students across the globe. The highly experienced educator has been in the tutoring business for over 10 years. Her areas of expertise include math, ESOL, and science. She helps high school and college students become capable in math topics like Algebra, Calculus, Geometry and Trigonometry. She also teaches photoshop, French and English as a Second Language (ESL) to provide her students with crucial life skills.
With her incredible wealth of experience and expertise, she has earned the "student favorite" label on TakeLessons. For more than 10 years, she has helped students get through school with flying colors by providing them with supplementary lessons.
To book any of her lesson packages, visit her TakeLessons profile.
Junia holds an Associate Degree in General Studies from the Valencia Community College and a Bachelor of Science in Biology from the University of Central Florida. She also has National Tutor Certificate at the Advanced/Level II, from Valencia Community College. She also speaks English and French fluently.
She has a passion for teaching and helping to bring out the best in her students. With more than 10 years of working with learners, she has learned how to communicate and deliver her lessons in a fun and interesting way. She utilizes a wide range of methods to help her students understand subjects so they can comprehend and assimilate.
The perfect 100% online reviews by students is a testament to her professionalism, quality, and excellent delivery of lessons. Students comment on her extreme level of preparedness to teach different levels of users and how she goes the extra mile to ensure that her students pick up new skills and improve in every lesson. Students also love her incredible personality, calm nature, exceptional teaching skills and commitment to the teaching profession.
One of her students, Cassiana O. said, "Junia is very committed to teaching content shaped to the students' needs. She helped me to increase my confidence in speaking English and to be better prepared to face the challenges of my career. She is a great teacher! Thank you, Junia, for all your support."
Junia has an in-depth knowledge of all the courses she teaches. She is self-confident, highly resourceful, and patient enough to listen and understand the needs of her students. Her students always look forward to her lesson periods because of the way she connects with them and creates a calm environment that encourages learning.
For more information, please visit https://takelessons.com/profile/junia-m?service=math.
Media Contact
Company Name: Junia Tutoring Serviced
Contact Person: Junia
Email: Send Email
Country: United States
Website: https://takelessons.com/profile/junia-m?service=math