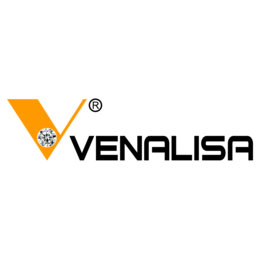 Nail gel polish is used by many people. It's a daily use product. In 2020, it became popular on ins.
Many celebrity anchors are sharing all kinds of nail gel polish and all kinds of experiences. Ordinary fingers, after using nail gel polish, fingers become longer, can draw beautiful patterns, nails become works of art. Because of the popularity of celebrities, and because of the reason of COVID-19 in 2020, DIY by nail gel polish became popular.
As a civilian nail gel polish brand, Venalisa is also growing against the trend. Venalisa is a pure e-commerce brand, established in 2013, has been focusing on the field of nail gel polish, self-produced and self sold. Over the years, this brand has been selling well because of its low price and good quality, but its growth is slowly.
Until the end of 2020, the brand's sales suddenly soared by more than 300%. At Amazon in the United States, the products of this brand are sold out directly. All of a sudden, sales soared, so that no one can think of. What makes Venalisa feel pressure is the pressure of logistics distribution. Venalisa is sold all over the world. To ensure normal global supply, we have to make preparations at least two months or more in advance. At the last moment, Venalisa's employees work overtime to deliver goods. Although the delivery of products was delayed for some time, the normal operation was finally restored. So far, Venalisa has maintained a high sales volume, maintaining the top 10 sales volume on various online platforms.
Venalisa's sales volume has always been very large, but it is unexpected that it will increase by 300%, especially in the difficult year 2020. Because the global economy will be depressed in 2020, many industries will become depressed.
Venalisa's sales soaring, some people say it is luck. In this special year, the rise of internet celebrity has driven online brands. Xiaobian thinks that this is more about the strength of Venalisa. It is Venalisa's own strength, high quality, civilian price, comprehensive production capacity and after-sales operation ability that can move consumers, win praise from consumers and win sales. The enterprises selected by the times have their own reasons. Not just luck.
Although Venalisa's sales soared in 2020, it became popular in an instant, but who knows that it is a civilian brand that has been quietly dedicated for eight years. This is just the reward of eight years of persistence.
Media Contact
Company Name: Venalisa
Contact Person: Sailin Luo
Email: Send Email
Country: China
Website: https://venalisa.com/