March 26, 2021 – Toronto, ON – VCM Interactive Inc. is pleased to announce that they are expanding their video production and 3D animation services so they can cater to increased demand in corporate manufacturing and industrial videos. VCM Interactive's Sr. Producer, Paul Nandrajog, said, "We are seeing a growing need for companies to visualize their products and/or processes in video and 3D animation since in-person demos and site visits aren't as convenient as they used to be in midst of the recent pandemic."
Over the years, VCM Interactive has worked with a number of high-profile fortune 1000 companies. The videos they have produced have increased ROI for their clients, such as increasing their client sales by tenfold; which also includes creating a detailed 3D visualization that helped get a start-up funded by NASA. You can view some of their amazing videos on their Vimeo channel.
VCM specializes in crafting corporate videos that Work and increase ROI for companies of all shapes and sizes. VCM offers a complete range of video production services including corporate videos, event shoots, commercials, social media videos to technical product videos, 3D animated visualizations, explainer videos and the list goes on. VCM has over 30 years of experience creating videos for all types of applications in a wide array of industries.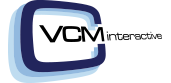 Through the years, the Toronto based company has amassed a long list of happy clients and supporters since its inception, with 5 star reviews on its Google Business page. You can see what their clients have to say about working with them on the VCM Interactive website.
At VCM Interactive, they believe that a personal touch goes a long way in crafting videos that Work for their client's marketing, sales, and/or communications needs. No project is too small or big for VCM since they offer scalable solutions to get the job done with positive results. The corporate video production company has an incredible network of talent to get shoots done anywhere in Canada and the USA. VCM handles all of your video needs from conceptualization, scripting, casting to video production crews, studios, green screen, and post production services such as video editing, professional voiceover, vfx and language versioning. VCM is comprised of a team of video specialists who are creative, highly experienced and diverse, which helps tell client stories and bring their vision to life.
The company has the capacity to service clients not just in the Toronto and GTA, but all over Ontario and Canada wide, New York, LA as well as other locations in the United States.
To learn more, please visit here.
Video production has become the best way to promote businesses, engage target audiences, increase online conversions, project ideas, tell stories and increase brand awareness. Small to large businesses need to produce videos for different purposes, including brand awareness, information, and education. To successfully achieve this, there is a need to make use of an experienced video production team that offers quality.
With a proven process, state-of-the-art equipment, a skilled and experienced team of creatives, producers, directors, editors and animators; VCM has the capabilities to execute any type of production for any industry. They excel at bringing a creative flare to technical projects such as product videos and 3D animated visualizations.
VCM's producers love guiding their clients through the video production process and take a collaborative approach to every project. With their scalable solutions they can cater to any of your needs from a one-day shoot to completing a project from concept to completion.
With their reputable track record, proven process and high production value they put 110% into every project regardless of scope, budget and timeline.
For more information, please visit https://www.vcminteractive.com
www.twitter.com/vcminteractive
www.Facebook.com/VCMinteractive
Media Contact
Company Name: VCM Interactive Inc.
Contact Person: Paul Nandrajog
Email: Send Email
City: Toronto
State: Ontario
Country: Canada
Website: https://www.vcminteractive.com/