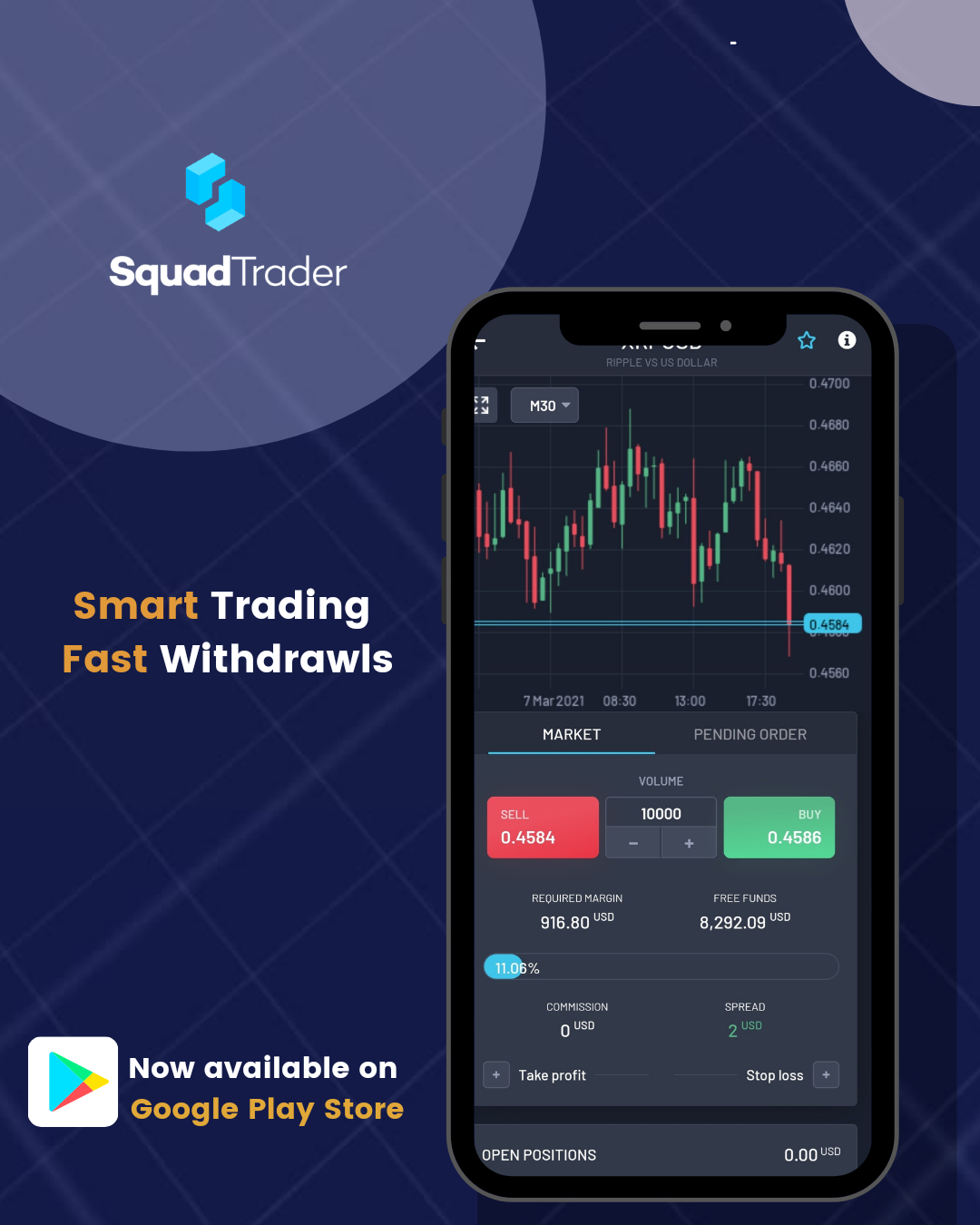 Users can get access to new features, information, and tools to trade faster and smarter
Having a stable broker is the number one most important thing to become a successful online trader. A reliable trading app SquadTrader has been helping people achieve success in their career for almost a decade.
SquadTrader was created by a team of highly experienced and professional programmers who understand the market and what it entails. They wanted to build a platform that is reliable, fast, efficient, and has all the tools to make a trader succeed.
Traders love the app because it allows zero spread on VIP accounts, delivers fast execution with zero commission, over 200 assets to trade, no slippage or delays, and a low minimum deposit of $50. It's also an all-in-one platform where users can create a single account to trade forex, cryptos, commodities, stock and indices.
To start trading with SquadTrader, please visit here.
SquadTrader is used by more than 10,000 traders who have built a successful and professional career using the powerful tools, resources, and features the platform provides. The number of users on the platform continues to grow every day, taking advantage of their unique offerings. The mobile app allows traders to carry out their trading anywhere, anytime, making trading convenient and smooth.
The licensed and regulated broker executes more than 18,000 orders per day, making it a very reliable place for anyone to do their trading. When it comes to online trading, information is the key to ensuring success. SquadTrader offer traders exclusive market analysis, commentaries and trade inspiration in simple details.
Traders can sign up with any of the three available packages, including classic account, True ECN account, and VIP account, each with its features and benefits, depending on the needs and budget of the trader.
Being an all-in-one platform is what makes SquadTrader a very powerful tool that any trader must-have. Traders can invest, withdraw, and receive payment in multiple currencies in one portal. The "favourites" features make it easy to build a seamless and fast trading experience. Users can also access top-tier liquidity and real-time pricing, conduct analysis on trading tools, log into three accounts using the same credentials, and change and update setting using the Client Portal.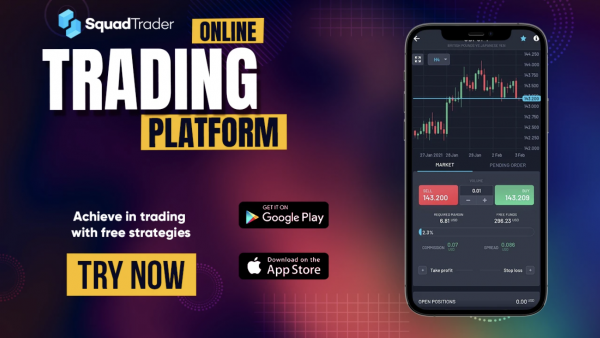 SquadTrader provides an app that gives traders an unfair advantage over their peers. It's a mobile application built with passion and desire, to make trading easy and help users achieve more success. They continue to improve the platform by adding more features and tools that meet the demands of today's fast-growing and changing digital trading environment.
For more information, please visit here.
Media Contact
Company Name: SquadTrader LLC
Contact Person: Media Relations
Email: Send Email
Address:Suite 305, Griffith Corporate Centre, Beachmont
City: Kingstown
Country: Saint Vincent and the Grenadines
Website: https://squadtrader.com/