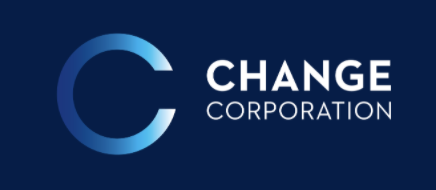 March 26, 2021 – Winning is an attitude that comes with the right mindset and mentoring. Change Corporation incorporates cutting-edge techniques for hybrid transformation and organizational development through systematic coaching and consultation. The Munich and Hamburg-based consultancy firm offers customized plans for organizational transformation.
Change Corporation's coaching and consultation courses are tailor-made for managers looking to do more and achieve success by eliminating inhibitions. The firm employs Open Space Beta, systemic organizational development, change management, and hybrid transformation for adding value to the corporate management process. Change Corporation also uses networking, facilitation as well as motivational models for enabling better engagement and sustainability.
Edda Vanhoefer, a renowned mentor and integral member of the Munich branch of Change Corporation was recently honored at Coach-Devcon for her coaching tool. Vanhoefer's coaching tool "Embrace your Potential" won the first innovation award at the prestigious Coach-Devcon. Edda Vanhoefer's effective five-week program and pragmatic approach announced her as the clear winner. The virtual coaching fair, Coach-Devcon, themed "Crisis or Normality", is the first online trade fair for trainers, consultants, and coaches held by an umbrella association.
"In five weeks, you can learn to get the upper hand over your thoughts and feelings in a world that is flooded with irritation," says Edda Vanhoefer talking about her award-winning coaching tool.
The innovative coaching tool, "Embrace your Potential" is inspired by current research and findings of neurology and mindfulness training. The tool aims to motivate managers and leaders to live a self-determined life, free of limitations. Edda believes this is achievable by changing habit patterns that have been previously perceived as restrictive with those that are useful in context. The process takes an average of 5-8 weeks and is customized based on personal objectives.
During the transformational program, the mentee learns to influence their patterns of thoughts and habits to improve the personal quality of life. Celebrated coach, Edda Vanhoefer, believes that the training prepares those in power and responsibility to make a better impact on themselves and the world at large. The course is perfect for executives, directors, or supervisory boards committed to the cause of making an impact through meaningful transformation. The consultancy and coaching course is an innovative approach for new-age leaders and business managers sharing the dedication to business sustainability through constant behavioral practice innovations.
For more information on consultancy services visit https://changecorp.de/
Media Contact
Company Name: Change Corporation München
Contact Person: Edda Vanhoefer
Email: Send Email
Phone: +49 89 5999 4999
Address:Nymphenburger Str. 147a
City: 80634 München
Country: Germany
Website: http://www.changecorp.de/