Leading finance advisory and investment banking firm, Staceys Funding LLC, expands their reach to new territories with the recent funding of a deal of $100MM for TRM Microwave, an expert engineering company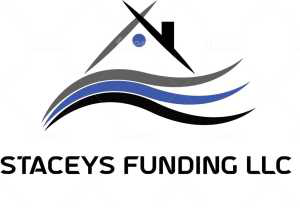 Staceys Funding LLC looks set to conquer new territories as the private lending company recently funded a deal of $100MM for TRM Microwave, an expert engineering company with over five decades in business. Staceys Funding LLC has grown over the years to become one of the leading financial advisory and investment banking firms in the country, specializing in giving out loans to real estate investors.
Funding remains one of the major challenges faced by businesses across the globe, irrespective of the size or industry. The case is not particularly different in the United States as more businesses seek finance to achieve their goals. Consequently, several lending institutions have emerged over the years to deliver a plethora of products to meet the growing needs of businesses. However, Staceys Funding LLC seems to have found the formula to challenge the status quo in the financial services industry and the recent expansion to fund an engineering company is a substantiation of this claim.
Staceys Funding LLC has funded a deal worth $100MM for TRM Microwave as the lending company seeks to expand their services to fund other industries that meet the funding criteria. The company has served businesses in the real estate market for over seven years, providing innovative funding options to residential and commercial real estate investors.
The New Jersey-based lender was able to carve a niche in the industry for using deep pocket investors to fund deals, ultimately creating more flexible deals while catering for a larger basket of clients, as compared to banks and other institutions.
The funding of TRM Microwave is the first of many, as Staceys Funding LLC looks to support the growth of the economy by providing financing options to as many businesses as possible. The decision to fund the expert engineering company is coming as no surprise as TRM Microwave has been in business for more than 50 years. The company has grown to become a leader in the design and manufacture of custom RF and microwave components, integrated assemblies, and subsystems solutions for the military, space, and commercial markets.
Media Contact
Company Name: Staceys Funding LLC
Contact Person: Anastasia Reynolds
Email: Send Email
Address:1085, Raymond suite 241
City: Newark
State: New Jersey, 07102
Country: United States
Website: staceysfundingllc.com