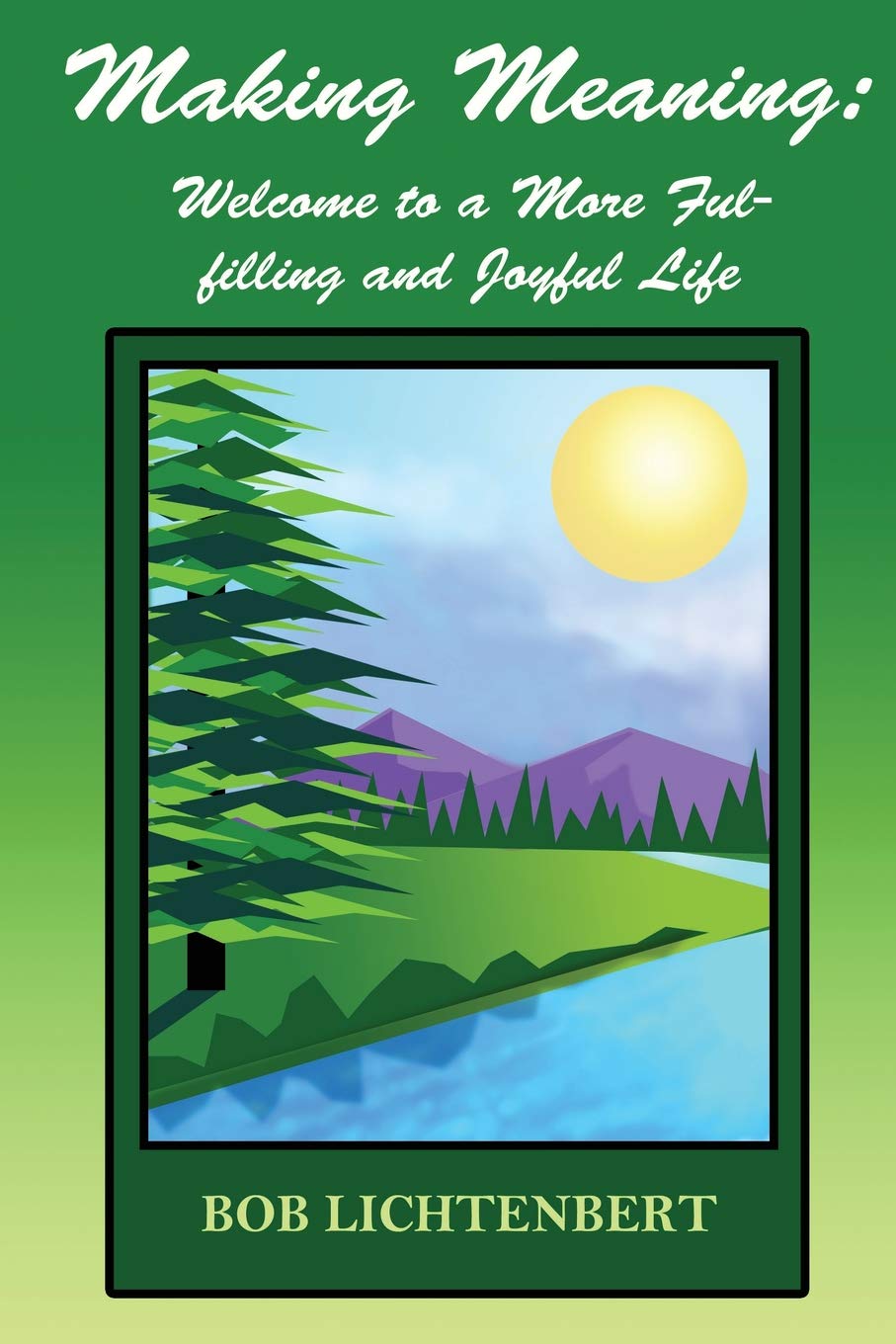 The greatest idea is making meaning, defined succinctly as "having a positive impact." Why else do we exist if not to make as much meaning as we can? This is an essential aim and the implicit inner cry of every thinking human. It is as strong in a person as the life-or-death question.
Yet, this greatest idea has not been developed until Bob Lichtenbert's series of stimulating and provocative books on how to make meaning in one's life and for others.
His latest book, "Making Meaning by Philosophy," explores how to do this in the fields of ethics, knowledge, reality, art, God, free will, politics, the self, and philosophy itself. This work summarizes his teaching philosophy for forty years in five states. This is Bob's eighth book on making meaning.
Everything can hold meaning. It is the only universal. This core concept gives us much to believe in. We all need that! The main sources of making meaning treated in Bob's books are 1) quality relationships, 2) a sense of community,3) fulfilling or rewarding work, 4) needed possessions, 5) searching for God, 6) interpreting artworks and beauty, and 7) knowing intangible truths about non-physical realities and values such as goodness, justice, love and free will (versus caused choices).
"Making Meaning" offers discussions of all important issues and challenges revolving around this concept, especially escaping escapes, relativism, and nihilism. The work concludes with reflecting on the grand meaning of life and briefly surveying how philosophers beginning with Socrates, Plato, and Aristotle up to the present times have interpreted it. The book also contains an appendix laying out the basic laws of logic.
In addition to teaching philosophy, English, and Humanities, Bob has published 62 issues of his quarterly journal "The Meaning of Life," which had 3,400 subscribers. He has written about and reviewed all the arts in various media. Bob earned an M. A. and a Ph.D. in Philosophy–the only real doctorate of philosophy! Ha! Ha!
From Tulane University, New Orleans. He now lives in his hometown, Chicago, where he has hosted weekly dialogues on making meaning for the past 27 years.
Media Contact
Company Name: Global Summit House
Contact Person: Anna Reid
Email: Send Email
Country: United States
Website: https://www.amazon.com/Making-Meaning-Welcome-Fulfilling-Joyful/dp/0692990836