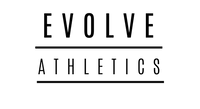 Sterling VA group training based gym, Evolve Athletics, redefines themselves with their range of fitness classes
Evolve Athletics, led by the passionate fitness enthusiasts Christine Fox and her spouse, has continued in the pursuit of helping as many people as possible in and around Sterling, VA, to stay fit and healthy. In a related development, Evolve Athletics Gym in Sterling,VA is redefining itself with the introduction of a wide range of group training classes and personal training for clients.
The importance of staying healthy and fit cannot be overemphasized. Over the years, several fitness solutions have emerged to address the increasing demand from customers. Consequently, the industry has grown to become a multi-billion-dollar market. However, the Evolve Athletics team looks to challenge the status, especially in and around Sterling, VA, by offering innovative fitness solutions to clients, especially with the unfortunate emergence of the Covid-19 pandemic.
The Best Gym in Sterling, VA offers various fitness classes with a team of experienced gym instructors and fitness experts putting clients through different exercise programs to help achieve their goals. Evolve Athletics' services include group training classes, 1-on-1 personal training, and nutrition coaching in the Sterling VA area well-equipped facility. The gym also has an online fitness coach to take students by the hand and guide them through fitness regimes irrespective of their location.
Evolve Athletics Gym in Sterling, VA has undoubtedly redefined themselves and charted a new course in Virginia's fitness industry and surrounding areas.
For more information about Evolve Athletics and the range of services offered, please visit – https://www.evolveathleticsnova.com/.
Media Contact
Company Name: Evolve Athletics
Contact Person: Christine Fox
Email: Send Email
Phone: (703) 975 7812
Address:45965 Nokes Blvd unit 160
City: Sterling
State: VA 20166
Country: United States
Website: https://www.evolveathleticsnova.com/