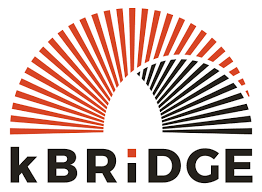 Daniela Dubois, project manager for Engineering Intent, has more than 14 years of experience in engineering automation development, product and project management, and strategic planning for streamlining engineering processes. She has contributed to a range of critical projects.
Projects include designing elevator signals and controls, complete with CAD output; another for automated generation of 3D models for manufacturing from configuration parameters; and one project includes harnessing multiple technologies for the design of complex custom industrial gas seals, including engineering automation, collaborative team management, and high-level mechanical CAD.
Throughout, Dubois has developed tactics that marry engineering automation with custom product sales. She earned two degrees concurrently, BS Industrial Engineering from Tecnológico y de Estudios Superiore de Monterrey (Mexico) and Diploma, Aeronautical Engineering from Ecole Supérieure des Techniques Aéronautiques et de Construction Automobile (ESTACA, Montigny-le-Bretonneux, France). She also holds certification in Digital Product Marketing at Boston University.
About Engineering Intent and its ETO Automation Solution, kBridge:
Engineering Intent is the world's leading provider of enterprise engineering automation tools that help engineer-to-order (ETO) manufacturers with complex product configuration solutions. The company's motto is "Automate the To Order in Engineer To Order." Founded by Scott Heide, the company's flagship solution is Knowledge Bridge (kBridge) cloud-based software as a service. kBridge uniquely captures engineering, configuration, geometry, user interface, and business rules. It is designed to enable visual configuration, handle EPQ (engineer-price-quote) needs, and deliver engineering automation. Organizations using kBridge consistently experience increased win rates, increased product and sales scalability, faster time to quote, improved quality, and lower costs compared to companies which rely on manual methods. Heide shared, "The technology is proving to be increasingly attractive to a broad range of ETO manufacturers from massive multinationals to small and mid-size enterprises."
Connect on LinkedIn.
Media Contact
Company Name: Engineering Intent Corporation
Contact Person: Dave Gayman
Email: Send Email
Phone: (508) 820-1179
Address:8 Cherry St.
City: Framingham
State: MA
Country: United States
Website: www.EngineeringIntent.com