A top New Jersey photographer and creative director, Phillip "Zain" Dias Jr., invites all to follow his journey of photography. To help in this, the creative designer, who provides his clients and followers with different views to understand art, has released a mind-blowing photobook. "I wanted the world to understand that art is broad, and cannot be viewed with only one perspective", said Zain, while revealing the reason behind the release of the photobook.
The book is a collection of Zain's work throughout the years 2014 to 2019. During this period, Zain spent a lot of time traveling the nation to discover his style.
The purpose of the magazine, according to Zain, is to not only showcase his work, but it is also meant to serve as a platform for upcoming talents. "So in other words, if you are a musician, singer, dancer, or model, this magazine will give you a chance to show off those skills", said Zain, adding that he aims to capture the personality of the person, as it is essential for the targeted audience to see someone for who they are, and not for what their appearance may be.
"If you were easy to forge, then you weren't the someone they wanted to remember. In regards to trends in social media, it works work for the people who created them… not the ones who follow them", added Zain.
With his brand of photography, Zain takes a critical view of women's encouragement and social issues in the world. Over the years, he has crafted a style that mixes cinema and the fine arts. Zain's major influences come from photographers Annie Leibowitz and Peter Lindbergh.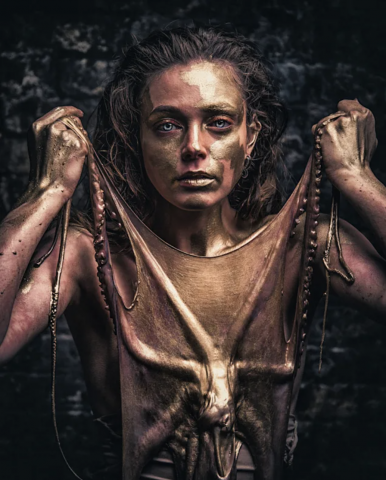 For more details about the photobook visit https://www.iamzainstudios.com/
About I Am Zain Studios
Zain started graphic designer in 2006. When in college, Zain was actively engaged in graphic designing, but one class opened his creativity, and the way he looked at art had been completely changed. Out of his experience, Zain realized that the goal of an artist is not simply to create a beautiful picture, but rather to express opinions, ideas, and feelings to a viewer. He thinks of art as a movement of the soul and mind that is brought to life through his work. He has a decade of experience in his photography journey can be found in magazines, fashion, editorials, commercials, and brand companies.
Media Contact
Company Name: I Am Zain Studios
Contact Person: Zain
Email: Send Email
Phone: (973) 352-7415
Country: United States
Website: http://www.iamzainstudios.com/