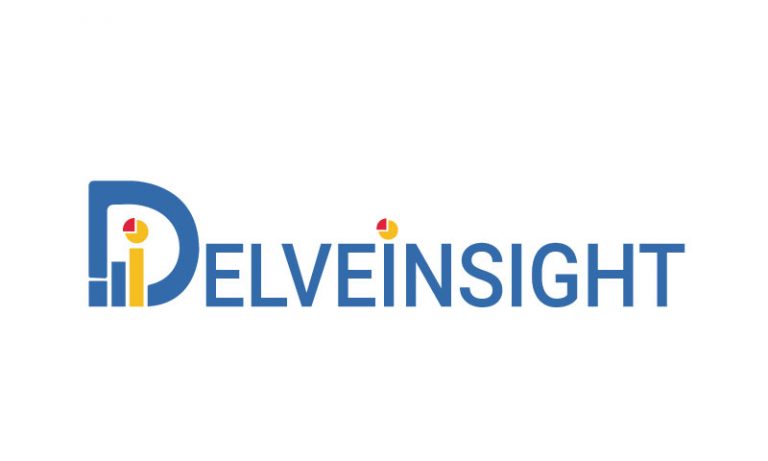 "Vasomotor Symptoms Pipeline" report has been added to DelveInsight
"Vasomotor Symptoms Pipeline Insights, 2021″ report by DelveInsight outlays comprehensive insights of present clinical development scenario and growth prospects across the Vasomotor Symptoms market. A detailed picture of the Vasomotor Symptoms pipeline landscape is provided, which includes the disease overview and Vasomotor Symptoms treatment guidelines. The assessment part of the report embraces in-depth Vasomotor Symptoms commercial assessment and clinical assessment of the Vasomotor Symptoms pipeline products from the pre-clinical developmental phase to the marketed phase. In the report, a detailed description of the drug is proffered including mechanism of action of the drug, clinical studies, NDA approvals (if any), and product development activities comprising the technology, Vasomotor Symptoms collaborations, licensing, mergers and acquisition, funding, designations, and other product-related details.
Download free sample copy- https://www.delveinsight.com/sample-request/vasomotor-symptoms-of-menopause-pipeline-insight
Vasomotor Symptoms Pipeline Report: Overview
Vasomotor symptoms are the most commonly reported menopausal symptoms. These symptoms, often called hot flashes, are characterized by a sudden increase of blood flow, often to the face, neck, and chest that causes the sensation of extreme heat and profuse sweating. When symptoms occur at night they are called "night sweats" and can cause significant sleep disturbances. Episodes of vasomotor symptoms can last 1 to 5 minutes and can be associated with perspiration, flushing, chills, anxiety, and even heart palpitations.
Vasomotor Symptom's Symptoms
Alongside hot flashes, a person may experience:
Sweating, including night sweats
Sleep disturbances
Anxiety
Heart palpitations
Prescription systemic estrogen-containing products remain the therapeutic standard for moderate to severe menopause-related hot flashes. Recommended options for women with concerns or contraindications relating to estrogen-containing treatments include prescription progestogens, venlafaxine, paroxetine, fluoxetine, or gabapentin. Although paroxetine (Paxil) is the only nonhormonal medication approved by the US FDA for this indication.
Vasomotor Symptoms Diagnosis
Healthcare providers can consider medical history, risk factors, symptoms, physical examinations, and lab tests when diagnosing vasomotor symptoms. One may need imaging tests such as a chest x-ray or a CT scan of the lungs or other parts of body depending on the location of the suspected infection. Healthcare providers may also perform a tissue biopsy, in which a small sample of affected tissue is analyzed in a laboratory for evidence of Aspergillus under a microscope or in a fungal culture. A blood test can help diagnose invasive vasomotor symptoms early in people who have severely weakened immune systems.
Vasomotor Symptoms Marketed Drug
Bijuva: TherapeuticsMD
Vasomotor Symptoms Emerging Drugs
Donesta: Mithra Pharmaceuticals (Donesta Biosciences)
BAY3427080:Bayer
Fezolinetant: Astellas Pharma
Download free sample copy- https://www.delveinsight.com/sample-request/vasomotor-symptoms-of-menopause-pipeline-insight
Following is the table of content of Vasomotor Symptoms pipeline report
Introduction
Executive Summary
Vasomotor symptoms: Overview
Pipeline Therapeutics
Therapeutic Assessment
Vasomotor symptoms – DelveInsight's Analytical Perspective
In-depth Commercial Assessment
Vasomotor symptoms Collaboration Deals
Late Stage Products (Phase III)
Estetrol: Mithra Pharmaceuticals
Mid Stage Products (Phase II)
NT-814: NeRRe Therapeutics
Early Stage Products (Phase I)
MLE-301: Millendo Therapeutics
Pre-clinical and Discovery Stage Products
Drug Name: Company Name
Inactive Products
Vasomotor symptoms Key Companies
Vasomotor symptoms Key Products
Vasomotor symptoms- Unmet Needs
Vasomotor symptoms- Market Drivers and Barriers
Vasomotor symptoms- Future Perspectives and Conclusion
Vasomotor symptoms Analyst Views
Vasomotor symptoms Key Companies
Appendix
Vasomotor symptoms: Report Highlights
The companies and academics are working to assess challenges and seek opportunities that could influence vasomotor symptoms R&D. The therapies under development are focused on novel approaches to treat/improve vasomotor symptoms.
NeRRe Therapeutics, a company built around targeting neurotransmitting peptides, has spun out a single-asset, virtual company named KaNDy Therapeutics that will focus on the development of a drug with potential to significantly improve the treatment of menopause. NT-814 has been spun out of NeRRe Therapeutics Holdings Ltd into KaNDy Therapeutics Ltd a separate legal entity.
Media Contact
Company Name: DelveInsight Business Research LLP
Contact Person: Yash Bhardwaj
Email: Send Email
Phone: +919650213330
Address:304 S. Jones Blvd #2432
City: Las Vegas
State: NV
Country: United States
Website: https://www.delveinsight.com/