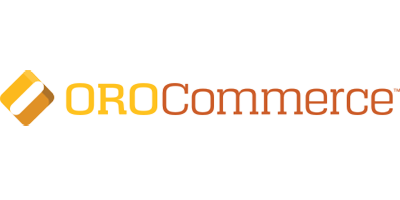 Oro, Inc., makers of OroCommerce, was featured in the recent issue of Logistics Matter magazine. According to Yoav Kutner, CEO of Oro, Inc., "B2B eCommerce solutions must be considered to create a holistic supplier management system which helps companies manage suppliers, ingredients, and other variables. Too often, food businesses are unaware of risks in their supply chain. Risk trending shows how individual suppliers are performing, allowing companies to predict risk and take corrective action."
Industrial journalist, TR Cutler, author of the article, discussed how food manufacturers must be more available to new business opportunities. B2B eCommerce engages new customers as well as streamlining existing B2B relationships. Read more here.
Once packaged food leaves the plant floor, the chain of custody must be tracked and monitored both for safety concerns and order delivery expectations. Orders placed in the morning are expected that afternoon. B2B eCommerce technology excels in keeping the chain monitored and efficient. This is particularly important as food manufacturers and distributors are deploying third party logistics (3PLs) and ancillary distribution center facilities.
Logistics Matter is an online supply chain and logistics news platform exploring logistics trends and developments. Logistics Matter is one of the world's biggest independent logistics blogs.
RFP template to evaluate B2B eCommerce vendors
The most essential questions to ask a B2B eCommerce vendor will rapidly answer what best fits a business' requirements both at present and in the future. This RFP template, offered as a downloadable Excel spreadsheet, allows questions to be added and deleted as needed.
After compiling the RFP template, potential vendors may review it and share how they propose to meet specific requirements. After receiving all proposals proceed to the negotiation phase, or continue narrowing down potential vendors with more detailed questions.
About Oro, Inc.:
OroCommerce is the first and only open-source B2B eCommerce platform built from the ground up for mid-market and large commerce businesses. The groundbreaking flexibility coupled with a robust set of B2B features available out of the box, ensures the OroCommerce B2B platform is specifically designed for manufacturers, distributors, wholesalers, and multi-channel brands.
This integrated technology solution provides a diverse range of B2B features and capabilities including:
Personalization
Localization
Built-in multi-channel CRM
Powerful workflows
A pricing engine

Oro, Inc. was launched in 2012 by former Magento co-founders including Yoav Kutner, Chief Executive Officer, who was recently named a 2021 Supply & Demand Chain Executive Pros to Know recipient.
The Oro team remotely delivers innovative solutions for dynamic companies embarking on a digital transformation. OroCommerce was recognized as a strong player in the eCommerce vendors' market by all major analyst firms including IDC, Gartner, and Frost & Sullivan. Contact here.
Media Contact
Company Name: Oro, Inc.
Contact Person: Anna Korolekh, Marketing Director
Email: Send Email
Phone: (323) 591-1514 or +3 805 0198 22 01
Address:8072 Melrose Ave.
City: Los Angeles
State: CA
Country: United States
Website: https://oroinc.com/b2b-ecommerce/