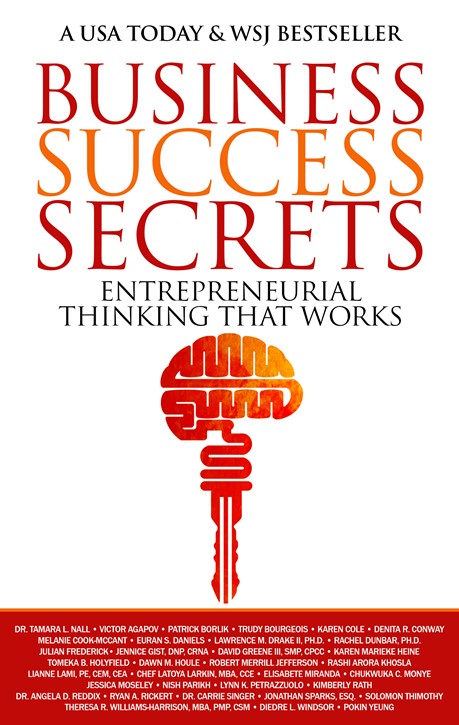 ""Business Success Secrets" has now topped the charts as a bestselling book in USA Today, The Wallstreet Journal, and Amazon."
"Business Success Secrets" is a book written for entrepreneurs by entrepreneurs. Forget the flashing banners, false promises of overnight success, and the phony internet gurus – this is business insight straight from the source. Laying it all on the line, each author in the anthology has come together for one singular purpose: to bring you the undiluted truth of what it takes to make your business dream a reality.
Washington, DC, USA – Mar 31, 2021 – Tamara Nall, CEO and founder of The Leading Niche, lives by the mantra, "To whom much is given, much is required," and uses this to guide both her personal and business lives. Her debut book, Business Success Secrets, is an anthology of the entrepreneurial journeys of 34 authors whose stories reveal the successes, failures, and secrets to help any entrepreneur on the building journey and/or growing a business. Business Success Secrets has now topped the charts as a bestselling book in USA Today, The Wallstreet Journal, and Amazon.
To mold young entrepreneurs who may otherwise not have these opportunities afforded to them, Mrs. Nall began an internship program at The Leading Niche that employs students in underserved communities and provides on-the-job training, which includes analytics and market research. Many of these interns have graduated from the program and moved on to part-time and full-time jobs that have advanced their careers. Nail takes her expertise a step further in her book Business Success Secrets, which shares more than thirty entrepreneurs and how they have garnered success. Buried beneath the impressive awards and accolades of each successful entrepreneur lies the hard-knocks story of the grit, determination, and resourcefulness it took to mount the summit of a dream. What you don't know is just how much they learned along the way. Learn vicariously from the mistakes of those who have gone before you and propel yourself into the life you've always wanted to live!
There's no need to reinvent the wheel! Start your entrepreneurial journey off on the right foot and grab your copy of Business Success Secrets today! The book covers a variety of topics including:
The best-kept secrets to successful navigation and leadership
Learn sustainable methodologies for scalable growth
Develop a mindset that welcomes challenges and adversity via constant and renewed goal setting and metrics analysis
Explore the various iterations of the entrepreneurial mindset and how to tailor each one to your own personal brand
Avoid some of the most common pitfalls and traps for business owners in today's professional landscape
Learn how entrepreneurialism is a market open to anyone regardless of age, race, gender, or nationality
Discover how CEOs, presidents, and founders narrowly avoided major disasters to come out on top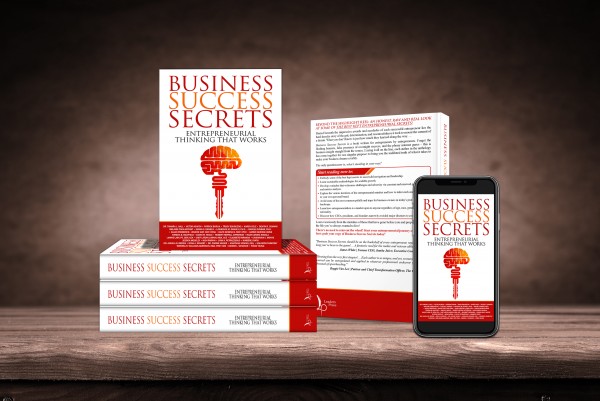 Tamara Nall
Ms. Nall is the President and CEO of The Leading Niche, an award-winning and internationally recognized company known for using data and cutting-edge consulting to deliver 'actionable intelligence.' The Leading Niche supports commercial and government customers in domestic and international markets, including the United States, Canada, Europe, and Africa. The Firm provides big data, cybersecurity, intelligence, Health IT, regulatory/compliance, and investigative/examination consulting. She is also a Forbes contributing author and curates intellectual capital for the company's research arm, NALL-EDGE.
In addition to her own professional commitments, Mrs. Nall mentors seven small businesses to develop strategies to establish and grow their companies. Many of them have moved from home-based businesses to having their own offices and have seen revenue and profit growth increase, on average, twenty percent, twenty, in particular, the first intern with whom Mrs. Nall worked in the program began on state assistance. This young lady, who had never worn a business suit before, went from the naivety of business etiquette to supporting the work of the company and advancing in the Firm. As a graduate of The Leading Niche Emerging Leaders program, this former intern now holds the #2 position for a local non-for-profit in Manhattan.
Prior to founding THE LEADING NICHE, Ms. Nall was a Senior Associate with Booz & Company (formerly Booz Allen Hamilton). While at Booz & Company, Mrs. Nall led engagements in industries such as healthcare, retail, telecommunications, and government in the United States and Canada. Mrs. Nall's work focused on assisting senior clients with corporate strategy, growth strategy, mergers/acquisitions, as well as restructuring and market and pricing strategies.
Mrs. Nall holds an MBA from The Harvard Business School in Boston, MA. She earned a BS degree in Chemical Engineering from The Georgia Institute of Technology and a BBA from Emory University in Atlanta, GA. She received an honorary degree, Doctor of Humane Letters, from Luther Rice College and Seminary in Atlanta, Georgia. Contact the author directly for interviews, book signings, and public speaking events.
Media Contact
Company Name: The Leading Niche
Contact Person: Tamara Nail
Email: Send Email
Phone: 646-729-3330
Country: United States
Website: https://www.theleadingniche.com/