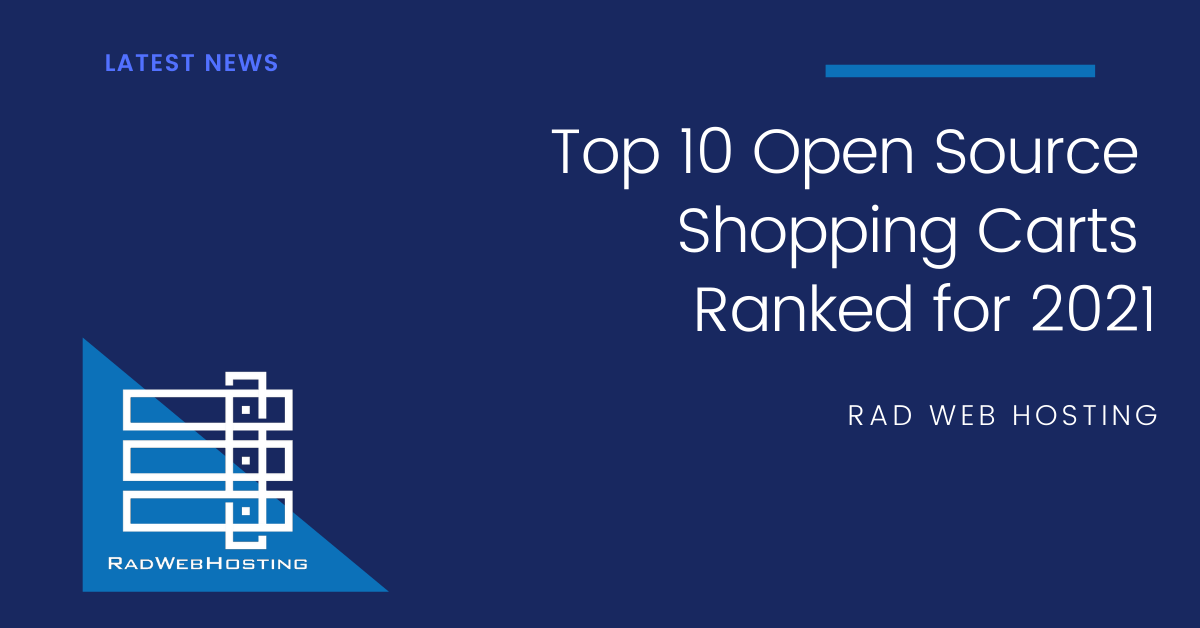 "Rad Web Hosting publishes "Ranking of Top Free Open Source Shopping Carts" in response to ecommerce market growth."
Rad Web Hosting has published "Ranking of Free Open Source Shopping Carts" to provide a guide to selecting a free alternative platform for building web stores. Recent ecommerce market growth and subsequent surges in market participants have increased demand for ecommerce website software. This new publication offers answers to frequently asked questions about open source ecommerce solutions.
Rad Web Hosting, a trusted provider of hosting and servers, has published "Ranking of Free Open Source Shopping Carts" in response to recent ecommerce market explosion.
With these open source shopping cart solutions, and current economic trends, the conditions for entering the market are highly favorable to businesses and individuals, alike.
While many beginners tend get started at one-size-fits-all web store solution, many subsequently opt to abandon this method for less-restrictive alternatives that better suit their own interests.
Open source shopping carts can often fill the void for entrepreneurs who prefer the freedom to build their brands and stores according to their own terms and vision.
The decision to build their business on an open source platform has tremendous upsides. For many, the reality of binding their business to one corporate provider indefinitely by the their ever-changing terms of service may seem dubious.
This growing sector of entrepreneurs are discovering open source solutions allow them to retain greater control of their destiny, and many are getting to market (and profitability) quicker due less costs and increased flexibility in development.
As a result of recent changes in worldwide daily behavior, ecommerce has become the preferred go-to method for individuals and businesses to purchase necessities they had previously acquired through offline commerce.
As such, the demand for online shopping has resulted in ecommerce revenues shattering economic forecasts.
Having been in the industry for many years, we have significant experience with ecommerce, website and shopping cart software, as well as a fair amount of experience hosting these projects for businesses and startups.
Our work often requires at minimum a technical working knowledge of numerous shopping cart software.
Increasing public interest in the subject motivated us to compile a guide for those interested in comparing open source shopping carts, without having to setup actual test stores. Although we do encourage anyone interested to take them for a test drive.
In addition to the flux of new internet-based retailers, interest in the design and mechanics of websites and web stores is growing as people find themselves interacting more frequently with this technology in their daily life.
Media Contact
Company Name: Rad Web Hosting
Contact Person: Scott Claeys
Email: Send Email
Phone: 8668444908
Address:2500 W Union Hills Dr Suite 200
City: Phoenix
State: Arizona
Country: United States
Website: https://blog.radwebhosting.com/10-best-open-source-shopping-carts-ranked/