April 15, 2021 – Good news for all parents who are looking to start their infants off with fun but educative books, Booger Picks the Books has what appears to be the most extensive collection of children's books for all ages. The website's inventory includes loads of picture books and children's books with crucial life lessons to series to entertain and educate kids at the same time.
For many parents, finding the right storybooks for kids can be a little overwhelming, and sometimes, parents have to go over the same storybooks with their kids because it is challenging to find a new great book. Well, there is a ray of hope with Booger Picks the Books! Booger Picks the Books is a website where parents can get all the best children's books for children of all ages ranging from 0-12 years.
Whether looking for the classic old children's books or trying to find something new, Booger Picks is packed with a variety that spans through time! Children's books, picture books or children's book series, all of these could be found on Booger Picks the Book without stress.
The Booger Picks website is loaded with over 120 children's story books with constant updates where new books are added to the website. Parents who also desire to have their children's books added to the site can conveniently contact the Booger Picks team through their contact in the webpage and make that dream come true!
The Booger Pick website is very fast and easy to navigate for all users, young or older. To read a book all that is needed is for the reader to select the desired book, and within seconds, the user would be redirected to the website where they can purchase the desired book. This website offers the best buys for every parent looking to buy just the right books for their kids to nourish their minds and imaginations. Remember, there is no such thing as too many books!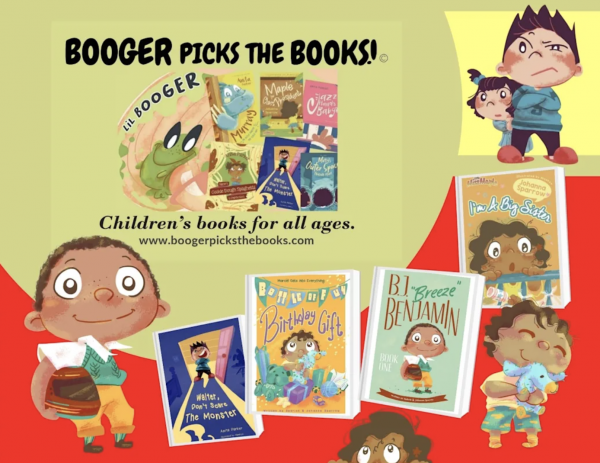 For more information, please visit: www.boogerpicksthebooks.com
Media Contact
Company Name: Booger Picks the Books
Contact Person: Media Relations
Email: Send Email
Country: United States
Website: https://www.boogerpicksthebooks.com/