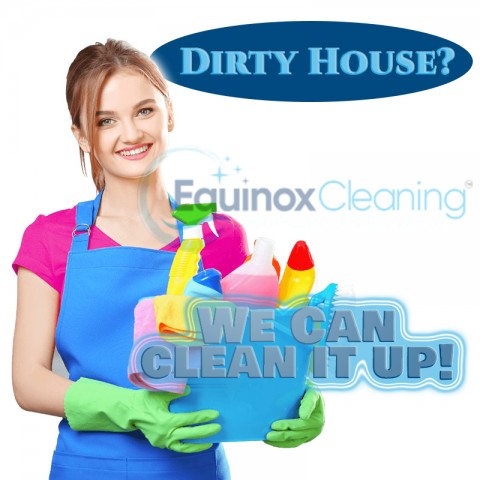 Adulting is no easy feat, especially with the pandemic turning corporate managers into jugglers. With the home being the new workstation, it's crucial to keep it clean and hygienic. But, people's increasingly busy time schedules are getting in the way. Presenting Equinox Cleaning, a one-stop professional cleaning assistant!
Equinox Cleaning is an expert at turning the house into a loveable, dust-free home. Their diverse range of services caters to both home and office cleaning with a professional touch. The expert cleaners have been a household name in New Jersey, deep cleaning one living space at a time.
Founded by friends, turned business partners, Equinox Cleaning has dedicated its resources to offer the best cleaning services to the American crowd. Their expertise in the field has placed them as the pioneers in the cleaning industry. To the team at Equinox, either it is thoroughly clean or not clean at all!

The professional service providers have also taken extra precautions to ensure the safety of their team and patrons. A spokesperson from Equinox Cleaning said, "We are working with clients to create customized cleaning service packages best suiting their needs during the pandemic. We want to ensure that your house is cleaned to a high standard and as often as required. It will include a particular focus on frequent high touchpoints and the use of specialist disinfectant products. We are also sharing cleaning tips with our patrons so that they can keep their home as clean and hygienic as possible in between our regular visits."
At Equinox Cleaning, the motto is to help hygiene enthusiasts unleash their inner clean freak by providing them with the best solutions whether through their services or blogs. Equinox's blogs break down interesting cleaning practices for anyone on the lookout for effective cleaning solutions.

The clean savvy Equinox team also shares interesting pointers on their social media sites, educating their audience about new-age home cleaning practices. Follow the journey of the cleaning professionals on Facebook, Instagram, Twitter and LinkedIn.
For more information and package rates, please visit www.equinoxcleaning.net.
Media Contact
Company Name: Equinox Cleaning
Contact Person: Media Relations
Email: Send Email
Address:Head Office Address 59 Collins Ave
City: Bloomfield
State: NJ 07003
Country: United States
Website: http://www.equinoxcleaning.net/