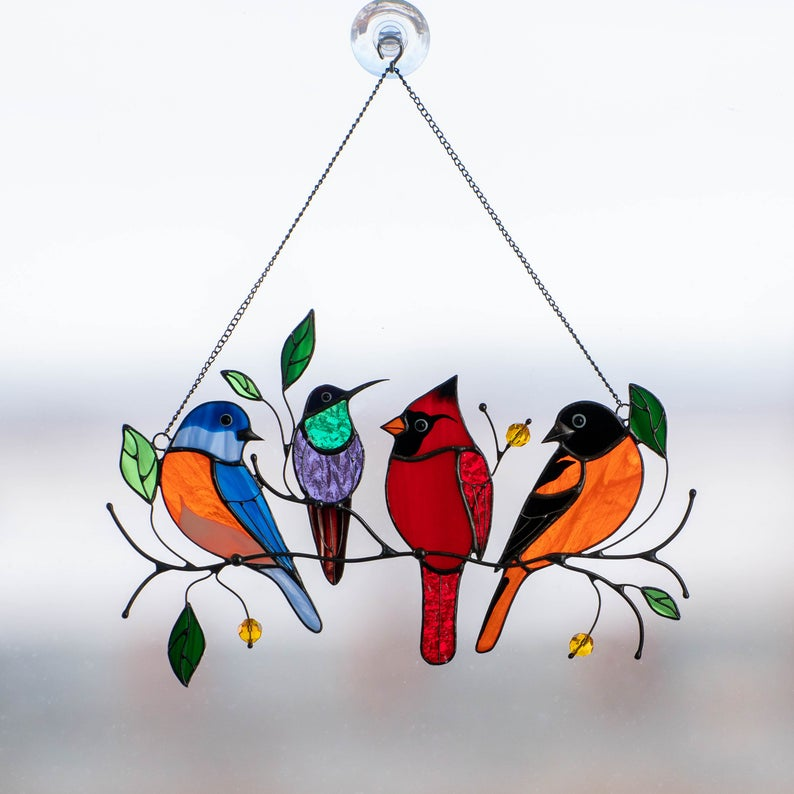 April 15, 2021 – Spoiltlife has added a beautiful stained glass bird suncatcher to its delightful inventory, available for purchase via the company's website. Since its launch around March, the product has caught the eye of many people who thought that it would make for excellent presents.
Spoiltlife's stained glass bird suncatchers were popular on Monther's days as many people revealed that they purchased one or two for their moms. Fathers have not been left behind as well. According to many, the product is simply "beautiful and pure" and that is exactly why it has become a hot topic on a certain Facebook thread with over 13,000 comments, 143,000 likes, and 18,000 shares.
Not only are the stained glass bird suncatchers pleasing to the eye, but they are also made from quality materials and are durable. They are useful as decorative pieces in homes, offices and just about anywhere within reach of the sun. To purchase Spoiltlife's stained glass bird suncatcher or "Birds-Stained Glass Window Hangings", visit the company's website.
For those who enjoy decorating and revamping their homes regularly, Spoiltlife has some of the best home, garden, decoration, and lifestyle products. The website has made it extremely simple for buyers to shop according to their tastes and preferences, and thus a long-felt need in the e-commerce space has been fulfilled.
"Spoilt Life provides rare, dazzling and ideal products for every family member. From personal care, skincare to beauty and health products for women and men, kids and pets. From the kitchen, garden to automotive and sports items, Spoiltlife has everything you need to make your house come alive. One of our hottest selling products is the beautiful "Birds-Stained Glass Window Hangings", an excellent gift for Mother's Day", says a spokesperson for Spoiltlife.
Spoiltlife, an Australian-based business, announces the launch of its brand-new online store. The Spoiltlife website is filled with innovative, unique, and brilliant products. Every Spoiltlife product is curated to maximize user experience, something that's becoming rare in today's e-commerce market. The company's customer base comes from different diverse countries such as the USA, UK, Canada, Europe, as well as Australia's local community. Spoiltlife's dedication to ensuring customer satisfaction is summed up by its offer of fast worldwide free shipping.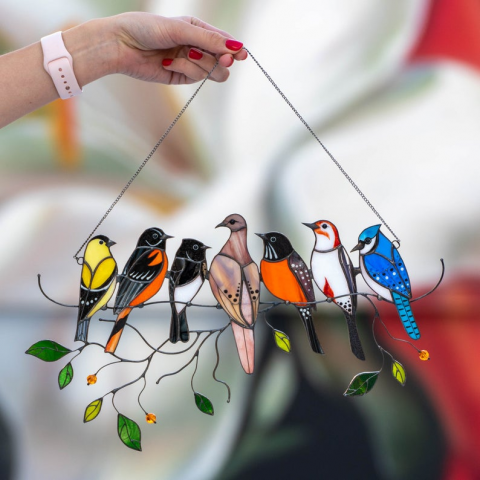 Spoilt Life partners with small businesses and master craftsmen from all over the world to share their ideas and products. The company's goal is to share the happiness of discovery and innovation through its products. As Spoiltlife continues to grow their business, they will soon offer more exciting products on their website, www.Spoiltlife.com. Subscribe to their website to be the first to receive information about the latest updates.
For more information, please visit: https://spoiltlife.com
Media Contact
Company Name: Spoiltlife
Contact Person: Thomas Richard
Email: Send Email
City: Sydney
State: New South Wales
Country: Australia
Website: https://spoiltlife.com