Talented multifaceted entertainer, Fay Kendel, releases a new single titled "Note 2 Self," blessing the ears of music lovers with her lyrical strength and amazing vocals
Fay Kendel has released a new R&B single, titled "Note 2 Self," off her upcoming second EP album called Life Lessons. In the new record, Fay shows the world her creativity and ingenuity with words and fantastic lyrical strength behind the MIC, as she continues in her pursuit of using her musical talent as a tool to reach millions of people in different parts of the world.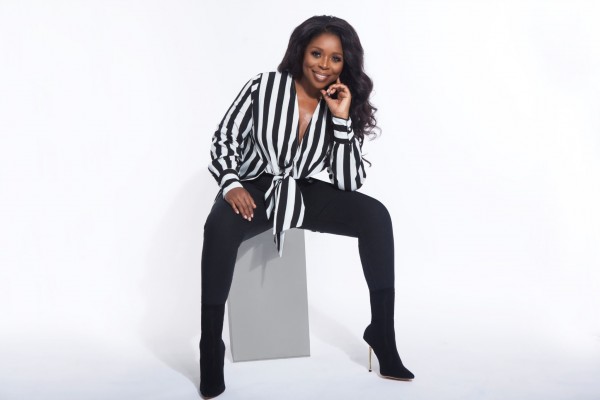 "My goal is to become a household name and to reach out to a wide mature audience all over the world," said Fay Kendel. "My goal is to be signed to a great label, tour, sell albums and work with well-known producers as I am always looking to develop my musical style through various collaborations and with various producers and musicians," she continued.
Described as Sweden's answer to Mary J Blige, the talented singer, songwriter will officially drop the new single on April 16, 2021, as she sings about daring to embrace one's self, self-love, and pushing boundaries to achieve one's purpose against all odds.
Note 2 Self delivers a groovy production with powerful instrumentation, atmospheric vocals, and a downtempo beat driven by an infectious bassline and synths. Fay Kendel's powerful lyricism and emotion-drenched vocal will capture every listener from the first note, leaving them wanting more of her inspirational tale.
The must-listen-to single, which will be available on all digital platforms, is one of the several projects that the versatile Fay Kendel will be dropping to entertain her listeners and deliver thought-provoking messages to her fans.
For more information about Note 2 Self and other works from Fay Kendel, please visit – https://faykendel.com/. Fay can also be found across several social media and digital platforms, including Twitter, Facebook, Soundcloud, and Instagram.
About Fay Kendel
Fay Kendel is a talented singer, songwriter known for mixing her new R&B/Hip-Hop sound with well-produced beats in a playful but serious manner, with the goal of creating music that people can relate to and identify themselves with. The emerging artist, singer, and songwriter is poised to impact the scene with her unrivaled style and sound, performing on various international stages, with her song used for an independent film made by Nokia for the Stockholm Filmfestival.
Born in Sierra Leone and adopted by Danish parents, Fay has lived in different parts of the world and her music encapsulates her multi-cultural background rendering her music unique and transcending. Having performed in Europe's major arenas and in front of an audience of over 50,000 people, Fay Kendel is an artist to keep an eye on and ear out for as she is set to leave an everlasting impact on the music industry and people's hearts.
Media Contact
Company Name: Kendel Enterprises
Contact Person: Fay Kendel
Email: Send Email
Country: Sweden
Website: https://faykendel.com/