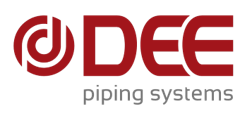 Dee Piping Systems announced the start of Fabrication activities supporting multiple LNG Projects in North America. Dee Piping Systems is proud to be the chosen supplier of shop fabricated piping for multiple LNG projects including Calcasieu Pass, Golden Pass and LNG Canada.
"Our global teams continue to work closely with our customers to plan and execute these critical projects in full alignment with site construction schedules and compliance with all project specifications," said KL Bansal – Chairman and Managing Director of Dee Piping Group. "We continue to enhance Piping Fabrication capabilities at all of our facilities and provide best in class solutions for shop fabricated and modular piping to support all piping requirements for Power, Chemicals, Oil and Gas projects across the globe. Despite Covid and global supply chain challenges, we continue to maintain capacity and deliver according to our customer commitments." – he added.
Dee combines over 30 years of Pipe Fabrication experience, latest welding, induction bending and production management systems to deliver high quality solutions for the most complex pipe fabrication projects across the globe. Dee is a technology leader in shop fabricated piping systems and module fabrication services with utmost focus on high quality, on-time delivery and customer service. Our local teams based in USA, Europe and Japan continue to work closely with our customers to provide the hand-on support they need and rely upon.
Dee has an annual installed capacity of 2 Million Weld Diameter Inches (WDI) with in-house engineering and fittings manufacturing facilities are spread over 3 facilities and 2 million square feet. Dee has shipped over 300,000 Metric Tons of Shop Fabricated Piping in all grades of Carbon, Stainless and Chrome Alloys including P91, P92, WB36 and Duplex Stainless Steels. Our Induction Bending equipment can hot bend Pipe with up to 48" Diameter and 120 MM Wall Thickness with high precision.
About Dee:
Dee is one of the leading global providers of shop fabricated piping solutions. Dee started business in 1983 and has continued to expand under the same management. Dee provides shop fabricated piping to all major Power OEM and Engineering Procurement and Construction companies across the globe. Dee is headquartered in Palwal India and has fabrication facilities in India, Thailand and offices USA, Europe and Japan.
More on: https://www.deepiping.com/
#pre-fabricated piping #fabricated piping #asme piping #lng piping #refinery piping #power piping
Media Contact
Company Name: Dee Piping Systems
Contact Person: Bhrigu Wadhwa
Email: Send Email
Address:3225 Cumberland Boulevard, Suite 100
City: Atlanta
State: GA 30339
Country: United States
Website: http://www.deepiping.com/