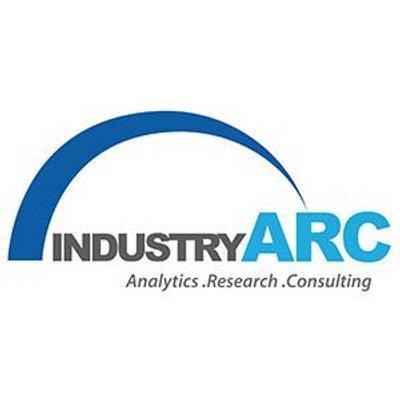 "Development of Low Priced Products and Integration of Devices With Smartphones Driving the Growth of Cooled Infrared Imaging Market"
Development of Low Priced Products and Integration of Devices With Smartphones Driving the Growth of Cooled Infrared Imaging Market
The global Cooled Infrared Imaging Market is estimated to surpass $3.24 billion mark by 2026 growing at an estimated CAGR of more than 6.6% during the forecast period 2021 to 2026. The Cooled IR imaging industry is going through a shift. For many years, this technology was restricted to military and defense, academia, and narrow niche markets. However, as of now, IR cameras have emerged as a new mainstream device for numerous applications such as security, firefighting, surveillance, and industrial imaging. New improved focal plane arrays (FPAs) have improved the target detection by providing better thermal discrimination. Besides, suitability to operate at longer wavelengths has enabled IR cameras in detection of cold targets at long distance. The advent and continuing penetration of newer technologies like MEMS-based uncooled detector, wafer-scale manufacturing, etc. is expected to completely eliminate cooling requirements or reduce the need for temperature stabilization. These technological advancements in the industry are promising reduction in production costs and schedules, thus promising to achieve mass-production during the forecast period. Being a highly elastic market, as the prices come down, the market would witness an upswing, thereby penetrating various application segments like automotive segment.
Cooled Infrared Imaging Market Segment Analysis – By Spectrum Range
As compared to other spectrum ranges, MWIR has a higher growth rate because of the day-by-day increasing demand and applications of mid-wave imaging technology defense such as surveillance, camouflage detection, night vision and long-range monitoring. SWIR has a fast growing market owing to its wide range of applications in sensors, checking defects in glass bottles, inspection of solar cells, food and fire-fighting, etc. The slower growth rate of FWIR is due to the less developed market if FWIR as compared to other spectrum ranges and also because of the equipment being expensive. SWIR cameras are gradually gaining demand in other industries apart from defense and have various applications such as food inspection, semiconductor inspection and night vision. FWIR thermal cameras are noted for many other applications in various domains. They are most suited to detect human beings and animals, who present high signal to noise ratio as that of ambient due to their high temperatures and can also be used for night vision, pedestrian detection, automotive and security purposes as well.
Cooled Infrared Imaging Market Segment Analysis – By End Use Industry
Cooled thermal imaging cameras are the most profound type of cameras which has the capacity to gaze after small differences in variant temperature. They have the capacity to detect to the objects with the slightest difference in temperature. The cooled IR Imaging cameras proves to be more effective when the standoff ranges get out to 5km or greater. The price of the Thermal cameras has started decreasing in the past year. During the past twenty years, thermal camera cost has shown an intense price decrease from around $50,000 to $2000.The business segment primarily comprises of the security and surveillance, thermography, transportation part and different requisitions. The enhanced acknowledgement of integrated solutions for closed circuit TV Polaroids, transportation, and advanced smart phones, has fuelled the deals and interest for thermal imaging systems inside this sector that has eventually helped towards generating more revenues. The present market demands for cheaper handheld devices, where the companies are competing to introduce low-cost solutions which will widen the knowledge about these technologies and open doors for new applications. The difference in cost is driven by the lens, and the crossover point (currently around 350mm for typical systems) is changing in the rapidly emerging global IR optics market.
Request for Sample Report @ https://www.industryarc.com/pdfdownload.php?id=32
Report Price: $ 4500 (Single User License)
Cooled Infrared Imaging Market Segment Analysis – By Geography
North America leads the way per region in the global demand for Cooled Infrared Imaging because of the growing usage of IR Imaging technology in thermal scans of conveyor systems, couplings, insulation integrity, hydraulic systems, piping systems, process equipment air transport systems, HVAC heating and cooling coils, air compressors, leaking valves, steam traps, heating equipment and energy delivery systems. Also there are various technological advancements going on in North America and due to the growing demand, various developments are taking place in IR Imagers by the leading manufacturers of IR Imaging cameras in North America. But due to the already developed state of the market in North America, there is a small room for it to develop leading to the slower growth rate as compared to APAC and Europe.
Cooled Infrared Imaging Market Drivers
Development of Low Priced Products
Development of low-priced or low-cost systems is one of the major challenges of IR imaging market. These systems penetrate easily into the market, which in turn raises the demand for new apps due to their exceptional features like technological evolutions, outsourcing of work and increased knowledge. The market is also driven by increased demand for low-price infrared and thermal imaging systems which lay path for new applications. With increased focus on the size of the system and also its price, manufactures are more concerned about designing, integration and advancement of the system which results in rise in sales of the IR cameras. Growing competition is another driver of thermal IR imaging market, which is forcing manufacturers to increase their manufacturing efficiency and also resulting in demand for technological innovations in the field of optics, sensor size, pyro electrics, thermopiles and many others. This demand is expected to be key factors for continual reduction in cost of thermal imaging systems, along with increase in adoption of thermal imaging systems across various commercial markets.
Integration of Devices with Smartphones
The IR cameras are being increasingly integrated by the manufacturers with other complementary security solutions. The applications of such integrations are not just limited to high security government and military sites but also being actively adopted by oil and gas companies, pharmaceutical and marine industries. With increased penetration of information technology and mobile communications, there is a growing demand for integration of security systems with smart phones and other personal hand-held devices. Many defense organizations integrate the thermal imaging systems with radar to allow long-distance identification of any encroachments through radar and monitoring using thermal cameras. Similarly, many users prefer integration their traditional video surveillance cameras with thermal imagers to identify the targets as well as get a clear quality image of the person.
Cooled Infrared Imaging Market Challenges
High Cost and Presence of Alternatives
Sterling coolers and Joule Thomson coolers are the important component of the camera which constitutes the major portion of the cost of Thermal camera. This can be substituted by the introduction of non-cooled focal plane arrays (FPA) based on Microbolometer and pyroelectric/ferroelectric technologies, which costs low and maintains ambient temperature. This would result in the production of efficient Thermal cameras with high resolution and better performance at limited visually conditions with lower cost. Hence it is needed by the company to reduce the manufacture cost of the product while keeping or improving the image quality. An industry must focus on to reduce the manufacture cost of the product not just the selling price. The increased price of the components in the manufacturing of thermal cameras acts as a constraint for the industries to make out profits.
Market Landscape
Product launches, acquisitions, and R&D activities are key strategies adopted by players in the Cooled Infrared Imaging Market. FLIR, Sofradir, Xenics Infrared Solutions, DRS Technologies, IRCameras (Santa Barbara Infrared), L-3 Technologies, Cantronic Systems, Testo AG, Fluke and others are considered to be the key players of the Cooled Infrared Imaging Market.
Acquisitions/Technology Launches/Partnerships
Opgal's new innovative high-resolution technology provides Thermal Vision System with fused multi-spectral capabilities that provides clear images in situations with severely reduced visibility. Its advanced technology allow three times finer visibility than the naked eye. It also have a unique design that combines thermal and short wave images which offers good image quality, facial recognition and target detection.
Key Takeaways
Long and Far wave IR have larger market compared to the other segments in this market. The reason for this is cooled IR systems are more effective both in functionality and cost for long distance detection and tracking.
Innovative and cost-effective HgCdTe arrays are being researched and developed by integrating HgCdTe on cheaper and readily available substrates such as silicon, gallium arsenide, etc.
New method for growing uniformly pure semiconductor layers on large substrate wafers are being developed to control the IR detection capabilities of the photodetectors. Some of the methods undergoing extensive research are molecular-beam epitaxy and metal-organic-chemical-vapor-deposition systems.
The use of thermal imaging in the automotive sector tends to increase rapidly because of the decrease in the cost and its efficient output. The four most important application of thermal imaging in the automotive sector is automatic incident detection (AID) in tunnels; bicycle detection; pedestrian crossing management and stop-bar detection
Related Reports :
A. Infrared Detector Market
https://www.industryarc.com/Report/15422/infrared-detector-market.html
B. Electro-Optical system Market
https://www.industryarc.com/Report/15688/electro-optical-system-market.html
For more Electronics Market reports, please click here
About IndustryARC: IndustryARC primarily focuses on Cutting Edge Technologies and Newer Applications market research. Our Custom Research Services are designed to provide insights on the constant flux in the global supply-demand gap of markets. Our strong team of analysts enables us to meet the client research needs at a rapid speed, with a variety of options for your business. Any other custom requirements can be discussed with our team, drop an e-mail to sales@industryarc.com to discuss more about our consulting services.
Media Contact
Company Name: IndustryARC
Contact Person: Mr. Venkat Reddy
Email: Send Email
Phone: 1-614-588-8538 (Ext: 101)
Address:Madhapur
City: Hyderabad
Country: India
Website: http://industryarc.com/