Peter Onuoha and his 12-member staff are changing the world by designing and creating clothing that promotes and inspires people to eat healthy, exercise, and live a healthy lifestyle
Peter Onuoha, a management professional and graduate of criminal justice is proud to announce his clothing brand, "Fitlectic." Onuoha wants to change the world through his brand by passing a message of eating healthy and physical exercise.
Fitlectic online store offers a collection of clothing for men and women, including t-shirts, hoodies, sweatshirts, and tank tops. Each workout clothes comes with powerful messages to encourage people to eat healthily and remind them about living an active lifestyle.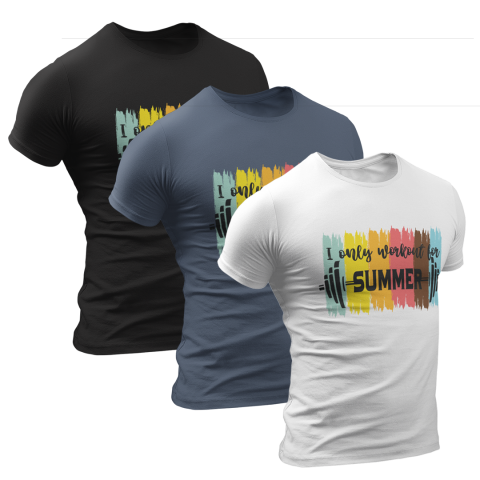 Onuoha has also created a 28-day health and fitness challenge working in collaboration with a board-certified holistic Nutritionist and Certified Personal Trainer. Taking part in the challenge is 100% free, so there is no need to make a purchase to join.
"I am driven to design workout clothes and plant-based vegan t-shirts, sweatshirt, hoodies and tank tops that inspire, motivate and encourage everyone to live a healthier holistic life free of medications," said Peter Onuoha, CEO of Fitlectic. "I want Fitlectic clothes to be a source of hope for everyone going through a struggle."
Onuoha suffered a terrible ailment that lasted for a year and a half. His experience during recovery helped him understand the importance of eating healthy and adopting a plant-based lifestyle.
While recovering, his body was very acidic, so he started drinking plenty of water and eating plants. He was able to get off his medication, something the doctors said he would take for the rest of his life. Witnessing the power of plants, he decided to start educating people on social media on how to live a plant-based lifestyle. That was the inspiration that gave birth to Fitlectic.
Peter Onuoha started Fitlectic to change the world and transform people's lives by educating them about eating healthy and exercise. He decided to create a clothing brand because he realized that people need a constant reminder to live a better life, and there is no better way to do it than beautifully designed t-shirts and merchandise.
With the support of his 12-member staff based worldwide, Onuoha is championing a global campaign to inspire people to take the challenge to live a healthy lifestyle. They believe that the key to happiness and excellent health lies in eating healthy and engaging in regular exercise.
Customers can choose from a variety of clothing options on the Fitlectic.com online store. Each item is available in different colours and sizes, with a slim fit that helps keep a sporty look.
Towards this goal, Fitlectic will donate 10% of its net profit to charities that make the world a better place. Already, they've teamed up with CarbonClick, a New Zealand company that makes it easy for people and businesses to help fight climate change.
To join the 28-day health and fitness challenge, please visit https://rethinkmindfullness.com/28-days-challenge/.
For more information, please visit http://www.fitlectic.com/
About Fitlectic
Fitlectic is a clothing brand with the mandate to transform the world by promoting a positive message on healthy eating and exercise. They have a highly committed leader and a team passionate about the world and building a business that touches lives.
Media Contact
Company Name: Fitlectic
Contact Person: Peter Onuoha
Email: Send Email
Phone: 8002744192
Address:16107 Kensington Drive #267
City: Sugar land
State: Texas 77479
Country: United States
Website: http://www.fitlectic.com/