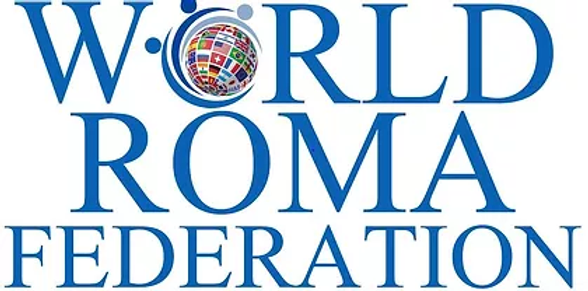 Brooklyn, New York – On April 8th, which is known as International Roma Day to most, and International Roma Nation Day to some, the World Roma Federation (WRF) announced its new strategies to combat human rights violations against the Roma people and its new movement which is to seek recognition as a stateless nation and the acknowledgement of the Roma's right to Self Determination.
According to the latest EU policy: "The Roma are Europe's largest ethnic minority. Out of an estimated 10 to 12 million Roma living in Europe, approximately 6 million are citizens or residents of the EU. Many EU Roma are still victims of prejudice and social exclusion, despite the discrimination ban across EU Member States."
"These population numbers are significantly underestimated, and have remained the same since the 1990's. Many Roma are afraid to admit they are members of the Roma community because they are afraid of problems with the state administration and also fear neo-Nazis could find out and target them. They have lost faith in the government. " said Janos Sztojka, president of the WRF.
When asked what the WRF is doing exactly, Deny Dobobrov, the director of international relations said, "We have launched our community awareness campaign and are attempting to inform the Roma about their human rights, and specifically their right to Self-Determination. We have also begun engaging governments requesting the recognition and acknowledgement as a Stateless Nation / Nationality which is our true identity. We are not just an ethnic "group" or minority, we are a nation. We deserve to have our own governmental type organization similar to the Kurdish Regional Government. They too do not have an official country, but they are able to represent themselves within the parliaments of Iraq, Iran, Turkey & Syria. Roma have a bigger population, and should have a regional Self-Government organization who can represent them within the EU, and non member states.We have the right to our political status and can freely pursue our economic, social and cultural development."
Internal self-determination is the right of the people of a state to govern themselves without outside interference. Internal self-determination also means they do not seek independence or secession from their respective countries of residence.
About the World Roma Federation:
The World Roma Federation (WRF) was established in 2013, and is a Roma founded and operated organization with its headquarters in New York and branches in Chicago, Brussels, Serbia, and London. The organization has acquired UN consultative status as well as accreditation with UNESCO. With this status the organization will bring these issues and strategies directly to the UN in hopes of creating a better quality of life for the Roma. However, none of this can be done without the support of like minded people. There are very few operating NGOs actually engaging Roma communities and serving them. When it comes to the WRF, they prefer to put strategies into action versus just introducing them and debriefing focal panel groups.

Media Contact
Company Name: World Roma Federation
Contact Person: Deny Dobobrov
Email: Send Email
Phone: 718-332-3177
Address:2103 Avenue Z. 11235
City: Brooklyn
State: New York
Country: United States
Website: wrf-gov.org