Walpole, MA – For many homeowners, it seems that there are few pleasures greater than spending time in the garden. Nowadays, people are becoming more environmentally conscious and increasingly want to protect the natural beauty in their gardens. Those with a greener leaning also find gardening to be therapeutic, and simply being outside does wonder for the soul! MF Landscape & Design, LLC is on a mission to work with such people to best bring out the beauty of the green in their homes.
Most landscapers work on regular time scales, and contracting out gardening services means that you do not always have an established work and payment timeline. That hassle can be enough to discourage many homeowners from hiring professionals to tend their gardens. MF Landscape & Design, LLC is committed to doing things differently. It's a full-service landscaping company that provides landscaping design and landscaping services.
"MF Landscape & Design is a local, residential and commercial landscape, construction, and design company serving Walpole, Medfield, Dover, Westwood, and the surrounding Massachusetts communities. Since 2000, we have been providing top-quality landscape and construction services for businesses and residential properties in your area. We specialize in property maintenance, landscape construction, design/build planning, drainage/water mitigation, lawn installation, snow removal, and many more services. MF Landscape & Design is your one-stop-shop for all residential and commercial property needs," said MF Landscape & Design's Michael Freiberger.
MF Landscape & Design is now offering mosquito spraying and control to residents of Walpole, Medfield, Westwood, Dover, and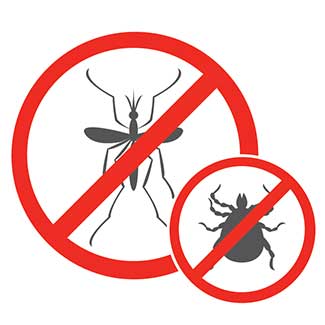 the surrounding towns. The mosquito spraying services offered by MF Landscape & Design, LLC have helped thousands of home and property owners, as mosquitoes can cause several different illnesses, including the West Nile Virus and malaria.
Homeowners get to work with credentialed and experienced professionals that are well-versed in mosquito eradication. MF Landscape & Design, LLC has a reputation for providing dependable services that are completed on time and a budget. Property owners searching for Mosquito Spraying Services in Massachusetts can rely on MF Landscape & Design, LLC.
MF Landscape & Design, LLC also offers landscaping design, construction, and maintenance services. The landscaping construction work includes coming up with hardscape ideas, patio designs, and inground pool designs.
MF Landscape & Design, LLC stands behind its mosquito control spray treatments, and the team of professionals is always courteous. Property owners can have peace of mind knowing chances of mosquito-related diseases are significantly reduced by getting rid of the pests.
MF Landscape & Design, LLC is located at 2085 Main St, Walpole, MA 02081. Customers can also call (508) 404-4819 for a service request or visit the company's website.
Media Contact
Company Name: MF Landscape & Design, LLC
Contact Person: Michael Freiberger
Email: Send Email
Phone: (508) 404-4819
Address:2085 Main St
City: Walpole
State: MA
Country: United States
Website: https://mflandscapeanddesign.com