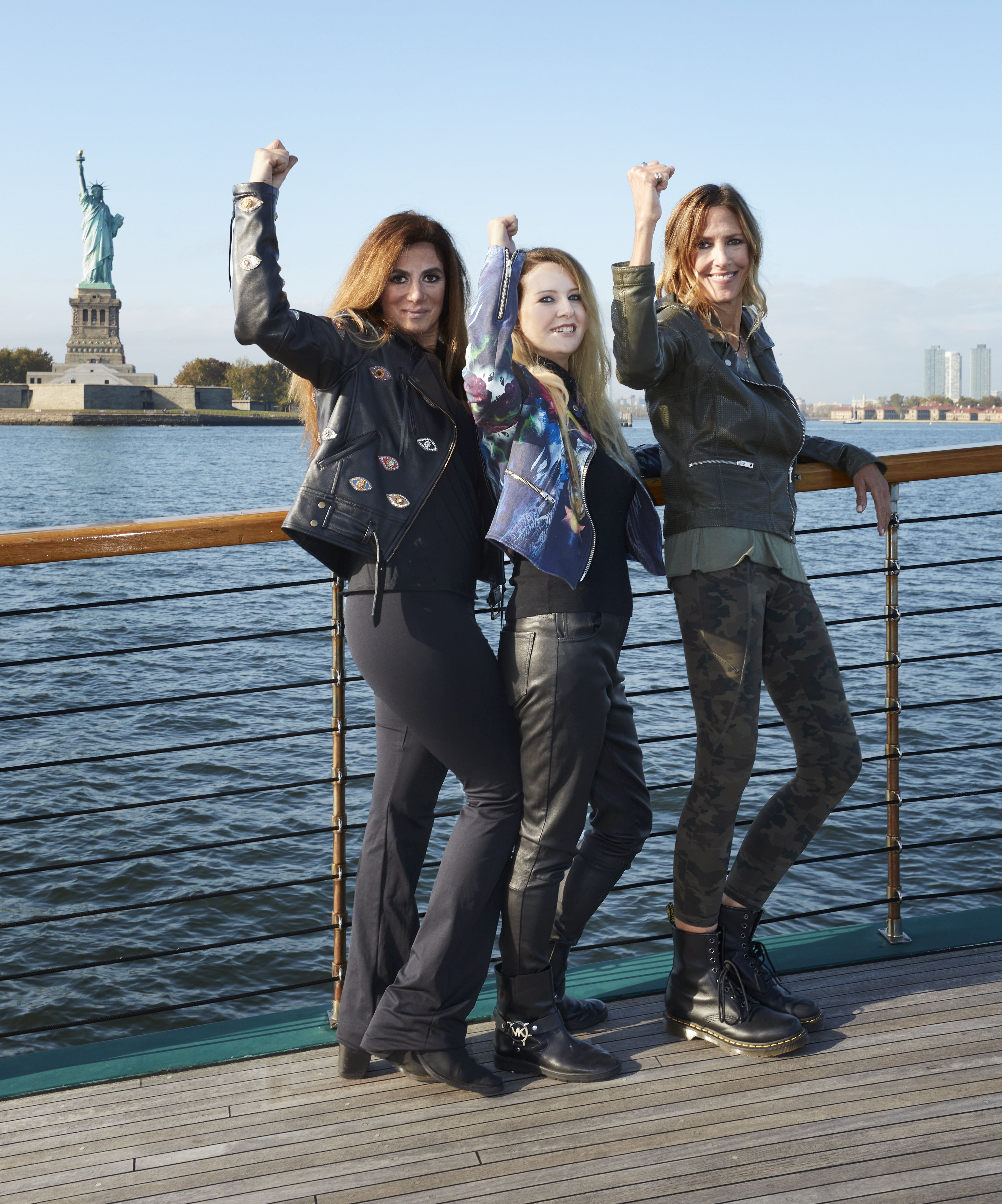 "WABC 77 Hit Talk Radio announces a new name and time for their hit women's show "Getting the Skinny with Julie, Lisa and Jacqui" Sundays at 5 p.m."
WABC 77 Hit Talk Radio announces a new name and time for their hit women's show "Getting the Skinny with Julie, Lisa and Jacqui" Sundays at 5 p.m: www.gettingtheskinny.com
The new name, Getting the Skinny, (Formerly What the F is Going On?) better reflects the information and amazing segments featuring the latest inside scoop on The SkinnyLine Movement and product line www.theskinnyline.com which is transforming our current broken sick-care system into a true healthcare/self-care system, where every client receives the help they need to uncover the root causes of their hormonal imbalances and health challenges. Trained to treat the whole person, The Skinny Line medical team experts evaluate and treat multiple root causes, including diet, lifestyle, psycho-emotional issues, and more.
The hosts are three powerful, compassionate, and entrepreneurial women who together hold over 50 years of clinical experience in functional nutrition and women's health.
As women, they are working harder than ever to reach more voices by hosting the show on WABC 77 Talk Radio and partnering with Fran Drescher's non-profit, Cancer Schmancer. "We are also regularly showcasing special rights attorney and activist Areva Martin to expand women's power and influence across the country," says co-host Julie Sagoskin. "Still, the most important thing you need to succeed is the support of other women—and finding your own voice is what joining the Getting The Skinny movement is all about," says co-host Lisa Avellino: www.gettingtheskinny.com
The show also merges fashion, fitness, and wellness in a lively, exciting, entertaining, and powerful way and spotlights a variety of talent including artists, chefs, celebrities, medical professionals, and book authors who enlighten and inspire. Other guests have included physicians, nutritionists, and chefs, as well as celebrities, such as supermodel Beverly Johnson, designers Nicole Miller, Dennis Basso, and Josie Natori, plus Marilu Henner, Joan Lunden, Carson Kressley, Bridget Moynahan, Elizabeth Perkins, Kathy Ireland, Fran Drescher, and many more!  As the voice of New York, their "Bringing New York Restaurants Back" segment aims to give a platform to acclaimed chefs and restaurateurs who have been struggling to get back on their feet as part of the hardest hit industry. Guests have included Food Network star Donatella Arpaia and famed restaurateur Stratis Morfogen – find his dumplings at a store near you!
Women want the world to get better. For three powerful, compassionate, and entrepreneurial women in the fashion, fitness, and wellness industries, the new show "Getting the Skinny" empowers women and gives each them a voice to make those dreams come true. That is the power of "Getting the Skinny" and YOU!
These three dynamic personalities are also the co-founders of The Skinny Line Movement: www.theskinnyline.com
Media Contact
Company Name: Bender Group PR
Contact Person: Hayden Hammerling
Email: Send Email
Phone: 973.650.1218
Country: United States
Website: http://www.thebendergrouppr.com/