Charming children's story represents minorities and encourages kids to reach for the sky
NEW YORK CITY, NEW YORK – Apr 22, 2021 – Author Sandrian Nelson-Moon is thrilled to announce that her series debut children's book, 'Itty Bitty Betty & The Cookies' will soon launch. This diverse children's book and two versions of an accompanying coloring and activity book will be available on April 30, 2021.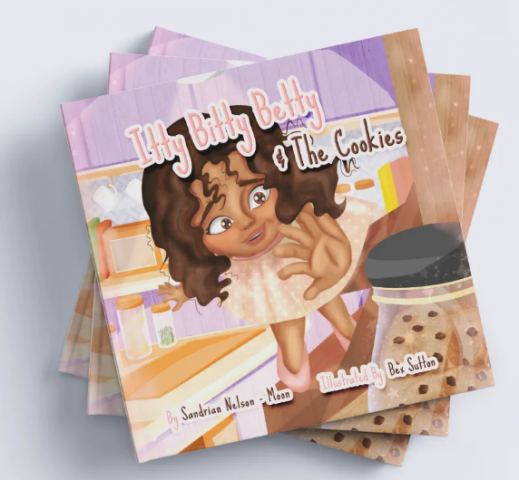 Nelson-Moon and illustrator Bex Sutton bring to life a story that encourages patience, courage, and positivity with minority and multicultural characters. Out of all children's books in 2019, only 11.9% included a focus on Black characters. This underscores a major need for better representation in diversity when it comes to children's books. Nelson-Moon wants to help break this cycle by offering uplifting children's stories featuring characters of color.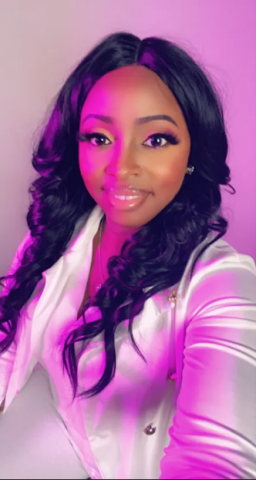 "There needs to definitely be more diversity in books and our hope is to add to this growing statistic for black and minority families." said Sandrian Nelson-Moon, while sharing her thoughts about the book.
The children's book is available for presale at:
https://www.kickstarter.com/projects/itty-bitty1/childrens-book-series-itty-bitty-betty and parents from around the world are encouraged to get a copy for their little ones along with exclusive limited edition Itty Bitty items.
"The book encourages the value of diversity in the literary world. By exposing children to books like this one, you offer your children the chance to learn and develop as young an age as possible. The Itty Bitty Betty Series is a uniquely exquisite set of books for children ages 1-8 years old. This series will be a great addition to your storytime in the classroom or home. The storybook, coloring, and activity books are packed with awesome illustrations that will keep your little ones engaged". She added.
Presale available also at :
https://www.amazon.com/Bitty-Betty-Cookies-Sandrian-Nelson-Moon/dp/1736512315?dchild=1&qid=1617210773&refinements=p_27:Sandrian+Nelson-Moon&s=books&sr=1-2&text=Sandrian+Nelson-Moon&linkCode=sl1&tag=thechisboorev-20&linkId=19eb5d54c7e72676be4591333365c188&language=en_US&ref_=as_li_ss_tl
https://bookshop.org/books/itty-bitty-betty-and-the-cookies/9781736512319
About Sandrian Nelson-Moon
Sandrian Nelson-Moon is a children's author, wife, mom, and entrepreneur who aims to be an example of perseverance and faith. Sandrian Nelson-Moon is passionate about making a mark on the disparity in diversity in the children's book genre. This project is a labor of love and she plans to continue to add books that represent children from every background in her stories. Sandrian believes she can make an impact one book at a time.
Instagram: Nelsonmoonkids
Facebook: Nelsonmoonkidsbooks
sandriannmoon@gmail.com
Media Contact
Contact Person: Sandrian Nelson-Moon
Email: Send Email
Phone: 347-608-5858
Country: United States
Website: https://nelsonmoonkids.com/