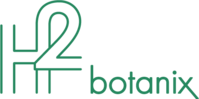 April 23, 2021 – In addition to introducing its quality inventory of CBD products to the public, H2 Botanix is also looking to educate people about the benefits of these items and how best to use them.
H2 Botanix was formed with an objective to give people access to affordable, high-potency CBD. The company was founded after the owners experienced firsthand the myriad of health benefits that CBD has. It is now offering CBD-based remedies that are useful in treating several medical conditions.
Based in Florida, H2 Botanix is a family-owned and operated company. It is owned by Dennis and Hunter Heide, a father-son duo who believe in the properties of CBD and want to make it available to the people in need. Dennis Heide is a physical therapist joined by his son Hunter, who has in-depth knowledge about CBD to offer high-quality, low-cost CBD products.
CBD is found in hemp strain plants. CBD effectively treats a variety of symptoms while being non-intoxicating. H2 Botanix provides a variety of CBD products like CBD Tincture Drops, CBD capsules, CBD inhaler and CBD infused maple sugar.
H2 Botanix is committed to providing the highest quality CBD remedies along with enriching the user education via the leaders in the Hemp and related industries.
CBD is known to have multiple health benefits, like it relieves pain, reduces anxiety and stress, improves skin quality and may treat acne, relieve cancer-associated pain, anf treat epileptic problems, etc.
A spokesperson from H2 Botanix said, "We are committed to be your wellness partner. With H2 Botanix superior quality, all-natural, nutraceutical products, we want to support people in their quest to lead a healthy life.
H2 Botanix is based out of a 13,500 square foot facility where the company carries out the CBD development process. What makes H2 Botanix products stand out is the involvement of their highly qualified team at every step. From procuring the highest quality hemp to refining and processing the purest CBD to be used in the product line, every stage is supervised by the in-house lab directors.
H2 Botonix is dedicated to providing the highest quality CBD products to the users who are looking to be more active or finding alternative ways to deal with their everyday health concerns.
For more information, please visit: www.h2processing.com
Media Contact
Company Name: H2 Botanix
Contact Person: Dennis Heide
Email: Send Email
City: Orlando
State: Florida
Country: United States
Website: https://h2processing.com/