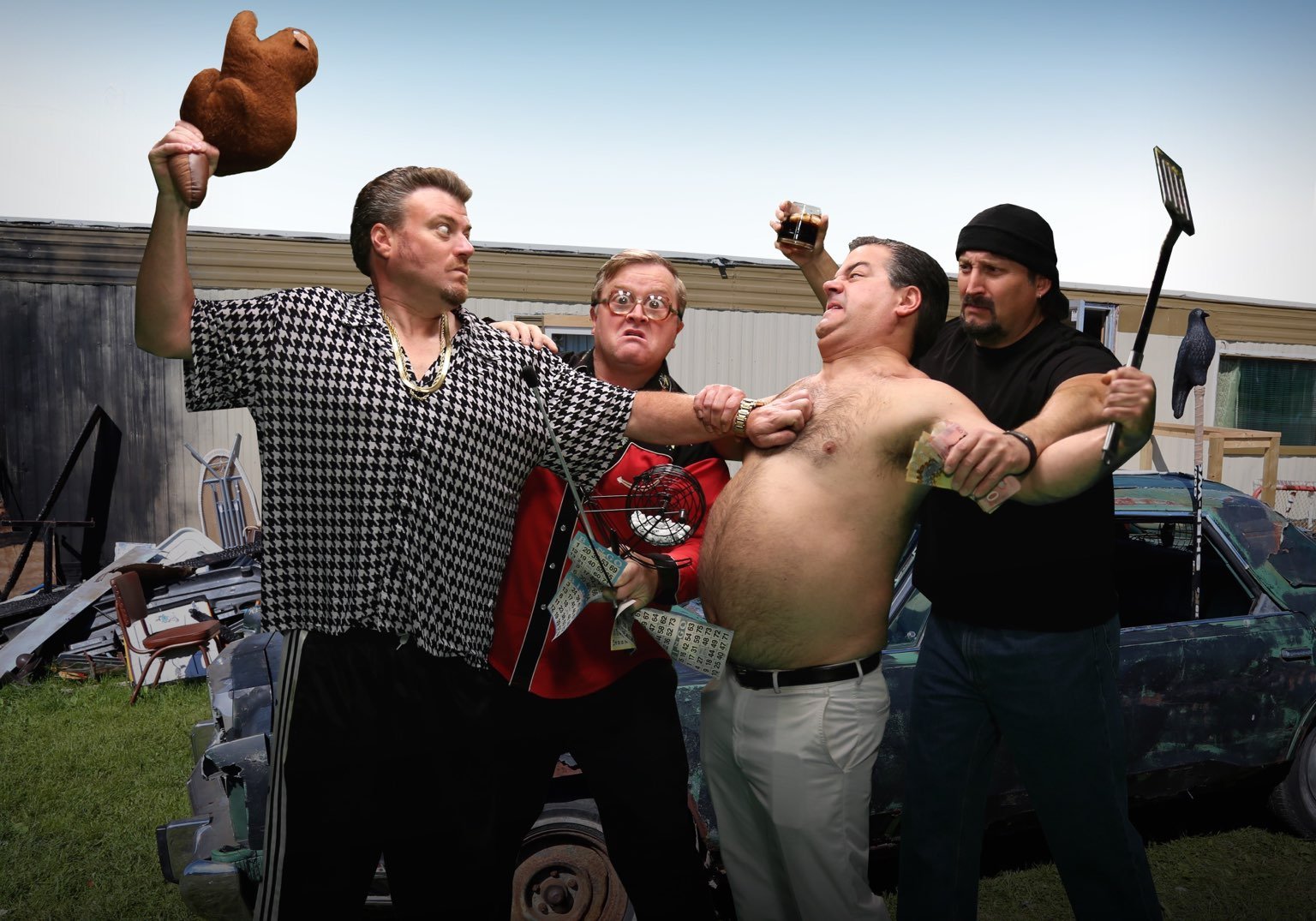 Vancouver, BC – April 23, 2021 – marks the 20th anniversary of one of Canada's most celebrated television series Trailer Park Boys. Other Canadian iconic names send their well-wishes and congratulations to the stars and team of the mockumentary to mark the occasion. The infamous characters Ricky, Julian, and Bubbles in Sunnyvale Trailer Park have reached international acclaim for their irreverent humour and hijinks.
The series spawned a wealth of stories with over a decade on air, several films, a couple of cartoons, and two spinoffs. The comedy team behind the profane Trailer Park Boys has toured all over the world and endeared themselves to rabid fans on several continents.
To mark the momentous occasion, Budderweeds would like to send a special thank you. "We wanted to commend Trailer Park Boys for their tremendous achievement. Ricky, Julian, and Bubbles have forever etched themselves in the Canadian comedy pantheon," says a Budderweeds spokesperson. "Thank you for 20 years of laughs, and here's to Sunnyvale Trailer Park."
Like Budderweeds, other Canadian institutions commemorate the tremendous achievement. Look out for publications, apparel, and more as Trailer Park Boys brand expands its tier-one licensing partnerships. A summer launch of new products will precede a 20th Anniversary event in the fall. The brand will also announce major giveaways and retail partnerships.
As for the Boys, as usual, they knew exactly how to mark the occasion. "I am just thankful that we are all still together and love each other, plus the 20 years of free cat food has been decent." – Bubbles. "I am out of the vodka hustling game and into crypto currency and NFT's, it's the future." – Julian. "I am going to smoke 20 joints today." – Ricky.
About AAXLL
AAXLL is a pioneering tech company that creates market leading brands.
AAXLL is dedicated to supporting local communities across America in the best way that it can. AAXLL also continues to fight alongside individuals and corporations across the country such as Oprah Winfrey, Leonardo DiCaprio, and Apple Inc in supporting America's Food Fund. The fund is less than $900,000 away from reaching its $46,000,000 goal which aims to make sure everyone has access to food.
Media Contact
Company Name: AAXLL
Contact Person: Monique Dupont
Email: Send Email
Phone: +1 (209) 267-2204
Address:58 West Portal Ave #510
City: San Francisco
State: California
Country: United States
Website: aaxllsupplyco.com