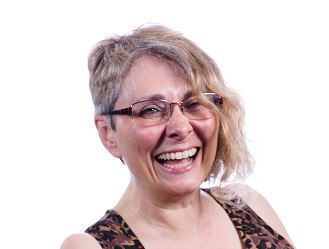 Medicare Recipients Aren't on Their Own Anymore
BLUFFTON, SC – It's no secret that Medicare is complicated, but it doesn't help that many insurance companies are looking to make a profit instead of actually help people. Because of this, it's not uncommon for someone to end up spending too much money on the wrong kind of plan. Thankfully, experts like Kathe Kline, founder of MedicareQuick, are here to help those on Medicare get the coverage they deserve based on their needs.
Kathe Kline was a professional financial planner who helped thousands of clients for over 30 years. When Kathe's husband turned 65, he conducted extensive research about Medicare until he thought he knew everything there was to know. When he spoke to a Licensed Insurance agent to help him get set up, the agent casually asked him if he took medications, and since he didn't, he said no. The agent helped him sign up for a Medicare Supplement Plan F, the best plan available, but also the most expensive. Since he didn't take any medications, the agent told him he didn't need a drug plan and didn't bother to sign him up for one.
A few years later, she found out that her father's prescription drugs cost over $5,000 per month. Her husband then attempted to sign up for a prescription drug plan. Since they had to wait for open enrollment, it would be months before he would be able to get even a basic drug plan—as time went on, a penalty was racking up. Five years after becoming eligible, he was able to get a prescription drug plan, but he now has to incur a penalty fee for the rest of his life—and it's higher than the cost of the drug plan!
From that point on, Kathe dedicated herself to understanding the Medicare system, offering her expertise to clients to make sure they don't make (unfortunately common) similar mistakes. Her decades of experience as a financial planner gave her the skills to break down complicated subjects into easily understandable snippets of information. She put her skills to use when she founded MedicareQuick.com, a website designed to help those on Medicare make big decisions about Medicare, including finding the right Medicare options, choosing the right Medicare Supplement or Advantage Plan, or helping people become Medicare experts themselves!
In order to help her clients navigate the complexities of the Medicare system, she set up a series of online courses available on MedicareQuick, including "Medicare for Newbies" and the fifteen-minute "Making Medicare Decisions." These courses are designed to help eligible Medicare recipients make beneficial, well-informed decisions about their health, their finances, and their futures. She is also happy to serve as a Licensed Insurance broker for anyone requesting her services.
For more information about Kathe and MedicareQuick, her online courses, and some of the major principles of enrolling for Medicare, visit her website. Her fifteen-minute introductory course, "Making Medicare Decisions," can be found here.
Media Contact
Company Name: MedicareQuick.com
Contact Person: Kathe Kline
Email: Send Email
Phone: 866-445-6683
City: Bluffton
State: SC
Country: United States
Website: http://MedicareQuick.com