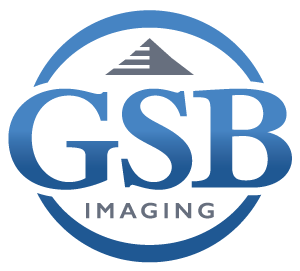 Gap, PA – GSB Imaging is excited to announce the launch of its refreshed and updated website! GSB Imaging is a company that specializes in the sale or lease of premium refurbished CT Scanning and MRI equipment and provides the services to maintain them. The revamped website provides additional detail on the company, the services it provides, and what makes them unique in the marketplace.
GSB Imaging was founded to serve hospitals, healthcare systems, imaging centers, and veterinary medical centers to provide the best care for their patients and to help physicians diagnose and therefore treat a wide range of medical conditions by capturing images from within the body. The company offers a range of services that include sales, lease and service of refurbished MRI, CT and PET/CT scanning equipment. GSB Imaging offers full and flexible service agreements for both MRI and CT systems, complete cryogen services, magnet maintenance and CT X-ray tube sales and installation.
Owned and operated by personnel who have been in the sale and servicing of imaging equipment for over 30 years, GSB Imaging continues to provide outstanding value to its clients. A distinctive characteristic of the company is its commitment to customer service. From its premium refurbished equipment to its quick response to customer needs, GSB Imaging helps its customers to minimize down-time, and lost revenue. Also, their continuous monitoring services can help predict maintenance and repair needs before they occur, thus preventing down-time. With ISO trained engineers that have also received manufacturers' training, clients are assured of high-level attention and support within a short period of time. GSB Imaging offers 2 hours turn-around time in response to calls for repairs or maintenance. Functioning as a virtual company creates management efficiencies and helps to keep their servicing agreement costs low.
Operating on the core values of honesty, reliability, collaboration and partnering, GSB Imaging always endeavors to earn the trust of new clients and works to keep the trust of returning clients. They do this by providing reliable equipment as well as reliable service for each client. The company looks to being an integral collaborating partner with health facilities by helping them achieve their goals. A major hallmark of GSB Imaging is providing premium reconditioned equipment at a fraction of the cost of new equipment. They also stock many parts locally for the equipment they sell and lease so this contributes to their ability to provide short turnaround times for service or repair requests.
With so many options to choose from, clients may be left confused as to what kind of system to purchase or lease. GSB Imaging team therefore asks all the necessary questions to help determine the best equipment to meet its clients' needs at a good price point, enabling them to calculate their return on investment (ROI). In addition to selecting the best equipment for clients according their needs and specifications, they also offer trade-in allowances to dispose of old equipment, depending on age, condition and parts availability. The GSB Imaging team has been selling or leasing refurbished critical imaging equipment and servicing health care and veterinary medical facilities for a combined three decades. We offer a two-hour response time to servicing needs, as well as remote magnet monitoring, and a full range of magnet and cryogen services. When your systems need urgent care, we're there!'
For more information about GSB Imaging equipment, please visit, www.gsbimaging.com.
Media Contact
Company Name: GSB Imaging – MRI & CT Sales and Service
Contact Person: Media Relations
Email: Send Email
Phone: 888-951-7888
Address:P.O. Box 473
City: Gap
State: PA 17527
Country: United States
Website: http://www.gsbimaging.com/