Talented author, Edgar Smith, takes the world through an amazing journey of different lives (and deaths) in "Through This Strange Window"
Through This Strange Window is the latest work from Edgar Smith, who is fast becoming one of the most sought-after fiction writers across the globe. In this new book, Edgar offers readers an amazing compilation of different short stories chronicling supernatural experiences of people from all walks of life — and into several types of hell. Edgar Smith has been described to be following the stylistic steps of Borges, Poe, and Stephen King, and his latest work, which has already started to garner reviews from different quarters, further substantiates this claim.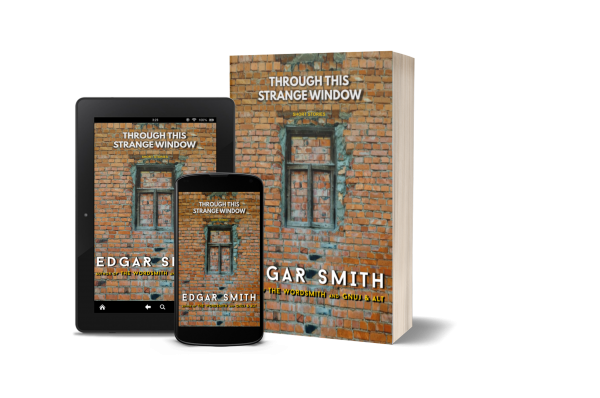 "Reading through this collection of short stories, I was reminded of Poe's observations of 'The Raven' or the 'Tell Tale Heart'. No rhymes in this one, but somehow the perspective of a man trying to make sense of the oddities he suddenly faces in front of a mirror reminds the reader of Smith's legendary namesake," said Selin Senol Akin, author of THE CATALYST.
"Edgar's style is quite peculiar. He presents us with philosophical questions that are very deep and interesting," said Luis Gomez, one of his faithful readers.
The world of literature has undoubtedly evolved over the years. Despite the conception that the attention span of today's readers has reduced significantly, some writers have found the formula to captivate their audience and keep them hooked till the last word. One of such writers is Edgar Smith, the author of such popular books as Gnuj & Alt and The Wordsmith. Edgar looks to continue in his tradition of provoking thoughts in the minds of his readers with the release of Through This Strange Window.
Through This Strange Window features thought-provoking stories across different metaphysical and supernatural notions. The fantastic compilation delivers twists and turns that will suit every category of readers, especially persons that love interesting, deep, philosophical reads (and the occasional scare), from high school students to college students, and older generations.
Published by Books&Smith, Through This Strange Window is available in eBook and paperback editions to meet the diverse needs of readers.
For more information about Through This Strange Window and how to get a copy of the book, please visit Through this strange window | booksandsmith.
Media Contact
Company Name: BOOKS&SMITH
Contact Person: Edgar Smith
Email: Send Email
Phone: 917-383-5195
Country: United States
Website: https://www.booksandsmith.com/product-page/through-this-strange-window-ebook