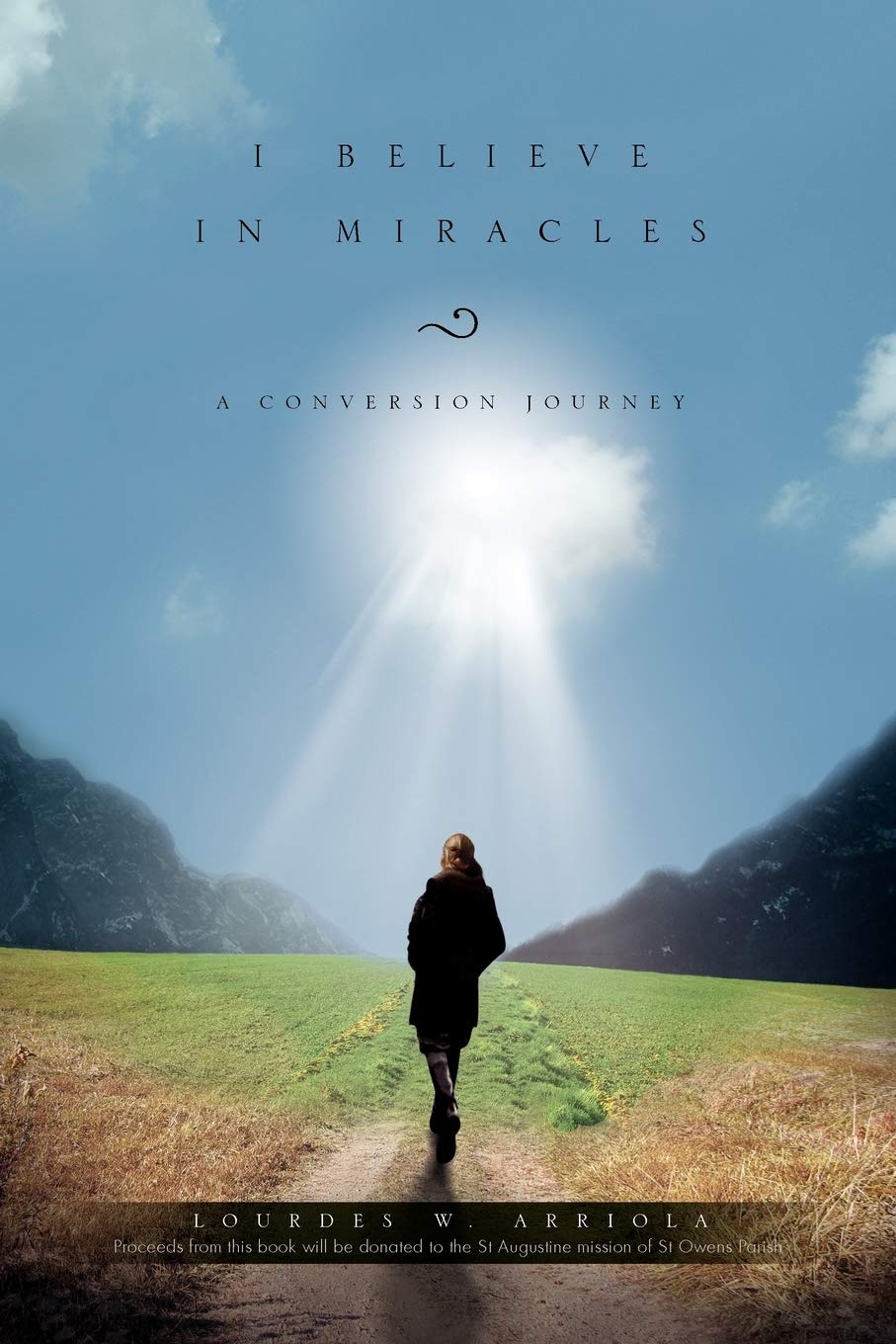 Being led by the divine will is not a frequent occurrence. For cancer survivor Lourdes W. Arriola, the message and the relationship took shape at a critical juncture in her life, revealing the power of courage, faith, and miracles in human life. Lourdes has come out with her conversion and her journey towards eventual victory over cancer in the recently published work, "I Believe in Miracles".
The darkest hours of life descended on Lourdes on a Spring morning in 2003, marking the beginning of her fight against cancer. Instead of losing hope, she reached out to God and embarked on a spiritual journey with unexpected results. Lourdes realized in the end that it wasn't really her, but God Himself who had reached out to hold her hand. His tender mercies and love were then revealed to Lourdes.
This book is not merely an account, but also the sharing of a delicious, life-changing experience, that will resonate with readers of a wide background, and especially those who are battling illnesses. Lourdes sends out a powerful message, that everyone must muster up the courage to face their circumstances, go through the rigors of treatment, and firmly believe that they will come of it with flying colors.
For those too busy to explore the vast spiritual world, Lourdes has shared a deeply meaningful message. While many approach God looking for miracles and healing, the real miracle they shall receive is that of the new relationship built with Him. This personal relationship with God is what everyone must aspire to and cherish forever.
"When God gives us a cross to bear, He may be drawing us close to Him," says Lourdes.
Lourdes W. Arriola was born Philippines and studied for a medical degree from the University of Santo Tomas in Manila. Lourdes moved to the United States to continue with her training. She lives with her husband, children, and grandchildren in Detroit, Michigan, and has a successful private practice in internal medicine.
"I Believe in Miracles" by Lourdes W. Arriola is available in paperback from Amazon. The proceeds from this book will go towards St. Augustine Mission of St. Owens Parish.
Media Contact
Company Name: Global Summit House
Contact Person: Anna Reid
Email: Send Email
Country: United States
Website: https://www.amazon.com/Believe-Miracles-Lourdes-W-Arriola/dp/1453512713