Music by Sabry Elkoshairy / lyrics by Josef Caruana
Apr 28, 2021 – Koshymedia from the Netherlands is ready with their upcoming release – a ballad reflecting the author's love for his family built with his wife of 23 years. Nevertheless it is also dedicated to all those who are ready to make sacrifices and compromises while sharing the beauty of life with someone else.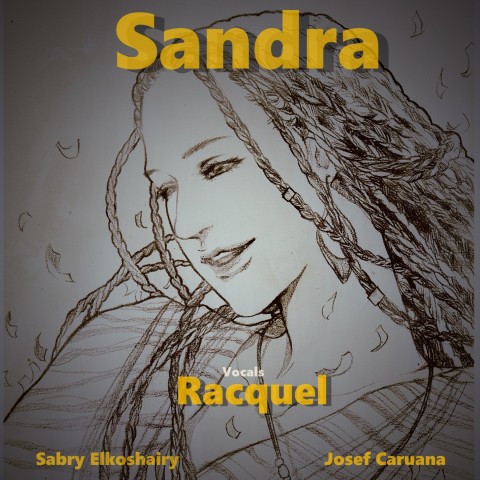 The song premieres across the world's digital platforms in a few days and will be available in both English and Spanish, reaching a wider audience from the Americas to the Far East.
Renowned Koshymedia's mastermind Sabry Elkoshairy joins forces with lyricist Josef Caruana in his musical debut. The latter hasn't written a song before, although his message in "Sandra" reflect thoughts that can result from a simple relationship, yet filled with beautiful moments that last a lifetime.
A special thanks goes to Racquel Robert for her impressive vocals, also to Matteo for play the Guitars and to Francesco Coppola Bove for playing the drums. Not to forget kleonore for playing the amazing piano part Their great work is reflected in the song itself.
About the composer, Sabry Elkoshairy's works already had their fair share of reviews since the 80's and most recently with the "Mama – can you hear me" song, certainly one of the most exquisite compositions from the musician. The melodious track has been composed beautifully in keeping with the song's mood that brings out Sabry's love for his mother.
In the music scene in Egypt Sabry is still a well-known artist and very much respected musician, kknown for his very original compositions. When his original oriental pop songs were released in the early eighties, the general public in Egypt was not ready for it. His ideas were criticized, his new genre of music was rejected, it was simply very different and shocking new. One thing was certain, though, his music hit a great deal of youngsters at that time. About 20 years later, his idea of blending Western and oriental music has become an international music trend.
On the other hand, the Maltese born Caruana is known locally for being a long time journalist. For over 25 years Josef worked for the most read Maltese language daily newspaper, l-orizzont, until a few years ago. He was also the Editor-in Chief for the newspaper from 2010 to 2017. Today he's more in politics, having contested the European Parliament elections in 2019, and even works as an officer at the Office of the Prim Minister of Malta.
To know more about "Sandra", other tracks and news about Elkoshairy, please visit
https://www.youtube.com/channel/UCSge8bfxGN2NsSjbhF3gEJQ
About Koshymedia
The leading media production and recording studio has been composing various soulful music bringing oriental and western trends in sync together. Get to avail the exclusive tracks and an insight into their latest upcoming release – Mama Song at http://www.koshymedia.com
Media Contact
Company Name: Koshymedia
Contact Person: Sabry Elkoshairy
Email: Send Email
Phone: +31 6 33236178
Country: Netherlands
Website: http://www.koshymedia.com/