DelveInsight's "Liposarcoma Market Insights, Epidemiology, and Market Forecast 2030" report delivers an in-depth understanding of the Liposarcoma, historical and forecasted epidemiology as well as the Liposarcoma market trends in the United States, EU5 (Germany, Spain, Italy, France, and United Kingdom) and Japan.
According to the National Organization of Rare Disorders (NORD), "Liposarcoma (LPS) is a rare tumor derived from fat tissue that occurs in the "soft tissues" of the body (soft tissue sarcoma). It is classified as a cancer (malignant) because of its potential to recur locally and spread to other areas of the body."
The specific cause of liposarcoma is still unknown. Clinically, it can be first noticed particularly in the extremity in an area of recent trauma where the patient may find a mass, however, the cause and effect are quite likely purely coincidental. Liposarcoma generally is attributed to a change in some of the genes that are normally present in fat cells. A series of abnormalities in these genes (mutations or DNA alterations) can lead to malignant changes characterized by uncontrollable growth.
Get FREE sample copy at https://www.delveinsight.com/sample-request/liposarcoma-market
The Liposarcoma market report also covers emerging drugs, current treatment practices, Liposarcoma market share of the individual therapies, current and forecasted Liposarcoma Market Size from 2017 to 2030 segmented by seven major markets.
The report provides a detailed current Liposarcoma treatment practice/algorithm, market drivers, market barriers, and unmet medical needs to curate the best of the opportunities and assesses the underlying potential of the market.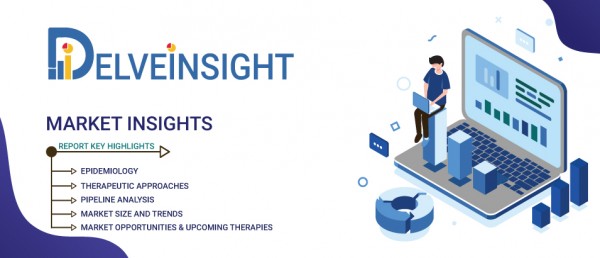 Liposarcoma Market Key Facts
As per NORD, Liposarcoma is a soft tissue sarcoma, affecting approximately 2000 individuals each year in the United States. The incidence is approximately 1 per 100, 000 persons/years. It affects men more than women, and more specifically middle-aged men ranging from 50–65 years of age. Children are rarely diagnosed, but when liposarcoma does occur in children, it is usually during adolescence. There is no specific ethnicity in which liposarcoma is more common.

Internationally, with an annual incidence of 2.5 cases per million population, liposarcoma is the most common soft tissue sarcoma, accounting for approximately 17% of all soft tissue sarcomas and 3% of all liposarcomas in the head and neck region (usually the neck and the cheek).

According to NORD, males are more affected with liposarcoma than females.
Key Benefits of Liposarcoma Market Report
Liposarcoma market report provides an in-depth analysis of Liposarcoma Market Size, Share, Trend, Epidemiology and Market Forecast till 2030, in 7 major markets, i.e. EU5 (Germany, Italy, Spain, France, and the UK), Japan, and the United States.

The Liposarcoma market report will help in developing business strategies by understanding the Liposarcoma Market trends & developments, key players, and future market competition that will shape and drive the Liposarcoma market in the upcoming years.

The Liposarcoma market report covers Liposarcoma's current treatment practices, emerging drugs, market share of the individual therapies in 7 MM.

The report provides a detailed assessment of the Liposarcoma market in terms of market drivers & barriers, Unmet Needs, market opportunities, patient population, comparative analysis of pipeline products with detailed clinical profiles, and other factors.
The market size of Liposarcoma is expected to increase during the forecast period owing to the extensive research and development activities of pharmaceutical companies, along with the expected launch of approved therapies.
The Liposarcoma market outlook section of the report helps to build a detailed comprehension of the historic, current, and forecasted Liposarcoma market trends by analyzing the impact of current therapies on the market, unmet needs, drivers, and barriers, and demand for better technology.
The report gives a thorough detail of the Liposarcoma market trend of each marketed drug and late-stage pipeline therapy by evaluating their impact based on the annual cost of therapy, inclusion and exclusion criteria, mechanism of action, increasing patient pool, covered patient segment, expected launch year, competition with other therapies, and view of the key opinion leaders.
Liposarcoma Epidemiology
The Liposarcoma epidemiology section covers insights about the historical and current Liposarcoma patient pool and forecasted trends for every seven major countries (i.e. the United States, EU5 countries (Germany, Spain, Italy, France, and the United Kingdom), and Japan from 2017 to 2030.
It helps to recognize the causes of current and forecasted trends by exploring numerous studies and views of key opinion leaders. The epidemiology section also provides the diagnosed patient pool and their trends along with assumptions undertaken.
Liposarcoma Drugs Uptake and Key Market Players
The Liposarcoma Drugs Uptake section focuses on the rate of uptake of the potential drugs recently launched in the Liposarcoma market or expected to get launched in the market during the study period. The analysis covers Liposarcoma market uptake by drugs; patient uptake by therapies; and sales of each drug.
Report's Drugs Uptake section helps in understanding the drugs with the most rapid uptake, reasons behind the maximal use of new drugs and allow the comparison of the drugs on the basis of market share and size which again will be useful in investigating factors important in market uptake and in making financial and regulatory decisions.
Some of the key players at the global level in the Liposarcoma market include:
Sanofi
Janssen
Eisai
Rain Therapeutics
Karyopharm Therapeutics
GlaxoSmithKline/Novartis
Incyte Corporation
Mirati Therapeutics
And many others.
Liposarcoma therapies covered in the report include:
DS-3032
Selinexor
INCMGA00012
Sitravatinib
Cabazitaxel
And many others.
Table of Content
1. Key Insights
2. Executive Summary
3. Liposarcoma Competitive Intelligence Analysis
4. Liposarcoma Market Overview at a Glance
5. Liposarcoma Disease Background and Overview
6. Liposarcoma Patient Journey
7. Liposarcoma Epidemiology and Patient Population
8. Liposarcoma Treatment Algorithm, Current Treatment, and Medical Practices
9. Liposarcoma Unmet Needs
10. Key Endpoints of Liposarcoma Treatment
11. Liposarcoma Marketed Products
12. Liposarcoma Emerging Therapies
13. Liposarcoma Seven Major Market Analysis
14. Attribute Analysis
15. Liposarcoma Market Outlook (7 major markets)
16. Liposarcoma Access and Reimbursement Overview
17. KOL Views on the Liposarcoma Market.
18. Liposarcoma Market Drivers
19. Liposarcoma Market Barriers
20. Appendix
21. DelveInsight Capabilities
22. Disclaimer
*The table of contents is not exhaustive; the final content may vary.
Get FREE sample copy at https://www.delveinsight.com/sample-request/liposarcoma-market
Latest Reports By DelveInsight –
Liposarcoma Pipeline Insights
Liposarcoma Pipeline Insight, 2021 report by DelveInsight outlays comprehensive insights of present clinical development scenario and growth prospects across the Liposarcoma market.
Healthcare Blogs –
Diabetes Types, Risk Factors, and Treatment Options
Diabetes over the past few years has emerged as a public health issue for many countries worldwide. As per the CDC, diabetes is the seventh leading cause of death in the United States and is a significant cause for kidney failure, lower-limb amputations, and adult blindness. If it remains undiagnosed and untreated, it increases the chance of getting many other health complications in later life. To deal with the increasing prevalence of diabetes, companies such as Novo Nordisk, Sanofi, Mylan, Bayer Pharmaceuticals, Boehringer Ingelheim, Eli Lilly and Company, AstraZeneca, and others are actively engaged in therapeutics development.
About DelveInsight
DelveInsight is a leading Business Consultant, and Market Research Firm focused exclusively on life sciences. It supports pharma companies by providing end-to-end comprehensive solutions to improve their performance.
Media Contact
Company Name: DelveInsight Business Research LLP
Contact Person: Shruti Thakur
Email: Send Email
Phone: 9193216187
Address:304 S. Jones Blvd #2432
City: Las Vegas
State: NV
Country: United States
Website: www.delveinsight.com/