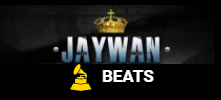 It is said the first music was created about 40,000 years ago. Music is an art that is owned by every nation and is expressed uniquely. Music has various genres and each genre has been created with different elements pulled from their respective regions and cultures. Creating music requires passion, sacrifice, unbelievable self-motivation, and talent. Each genre of music is listened to and loved by different types of demographics and has its own worth. All cultures have their own distinct sound, style, and tradition wrapped up in their music. It is a sense of pride for many.
When it comes to music there are so many people with dreams and aspirations of becoming the next big star. However, the majority of young music artists get lost in the ever-growing amount of people attempting to get into the music industry. The competition is incredibly thick with only the artists able to market themselves properly seeing success. Most will never get the right marketing or promotion opportunities to grow during the most crucial period of their prime years. Even more, don't even understand the basic principles of marketing their music and image. Thankfully, there a few who can and do recognize young raw talent and are able to cultivate career results that can change lives.
There are several ways that artists try to break into the music industry. Some will get lucky by creating a following on social media or major streaming platform, a few will get discovered by fate by a record label, but each and every single artist will always have to rely on the ability to market and promote themselves, their image, and their music to achieve any level of success.
Moving on, not all of the talented ones get a chance to show their skills on a big platform. There is an enormous number of people who are talented and have the passion to create music or can sing like the next Whitney Houston. But only a few get the chance to showcase their talents to the gatekeepers of the industry. It takes time and patience to build a career, and building a music career depends more on the love and attention the artist gains from the listeners. A music career can only be developed by promoting to the right type of fans in your genre and demographic who then have the best odds to become an actual fan of the artist.
When new artists enter the music industry they need healthy marketing and promotion to constantly push their career to the next level. Artists need a well-known company and platform to reach the fans in their demographic in order to do just that. There are numerous companies that deal with music marketing and production which help fresh music artists in building their careers but few actually can produce any type of real results to help an artist.
Jaywan Inc. | Jason Zeglis
Jaywan Inc. is a production and marketing company established in Florida, founded and owned by Jason Zeglis. Jaywan Inc. is focused on building careers for artists with their major label partners Universal Music Group and Warner Music. Their main goal is to provide results-oriented marketing, public relations, and promotion designed to meet clients' objectives by providing strong marketing concepts and excelling at customer service. Jason has worked as an A&R executive for Universal Music Group and an A&R Consultant for Atlantic Records previously. Jason has also had a very successful production career in TV composing music for several TV networks such as ESPN, FOXSports, MTV, MTV2, TLC, Bravo, E!, Style Network, Fuel TV, and more. Jason desires to measure success for its clients through awareness, increased sales, or other criteria mutually agreed upon between the agency and the clients. They are committed to maintaining a rewarding environment in which they can accomplish their goals.
Media Contact
Company Name: Jaywan Inc.
Contact Person: Jason Zeglis
Email: Send Email
State: Florida
Country: United States
Website: https://jaywaninc.com/