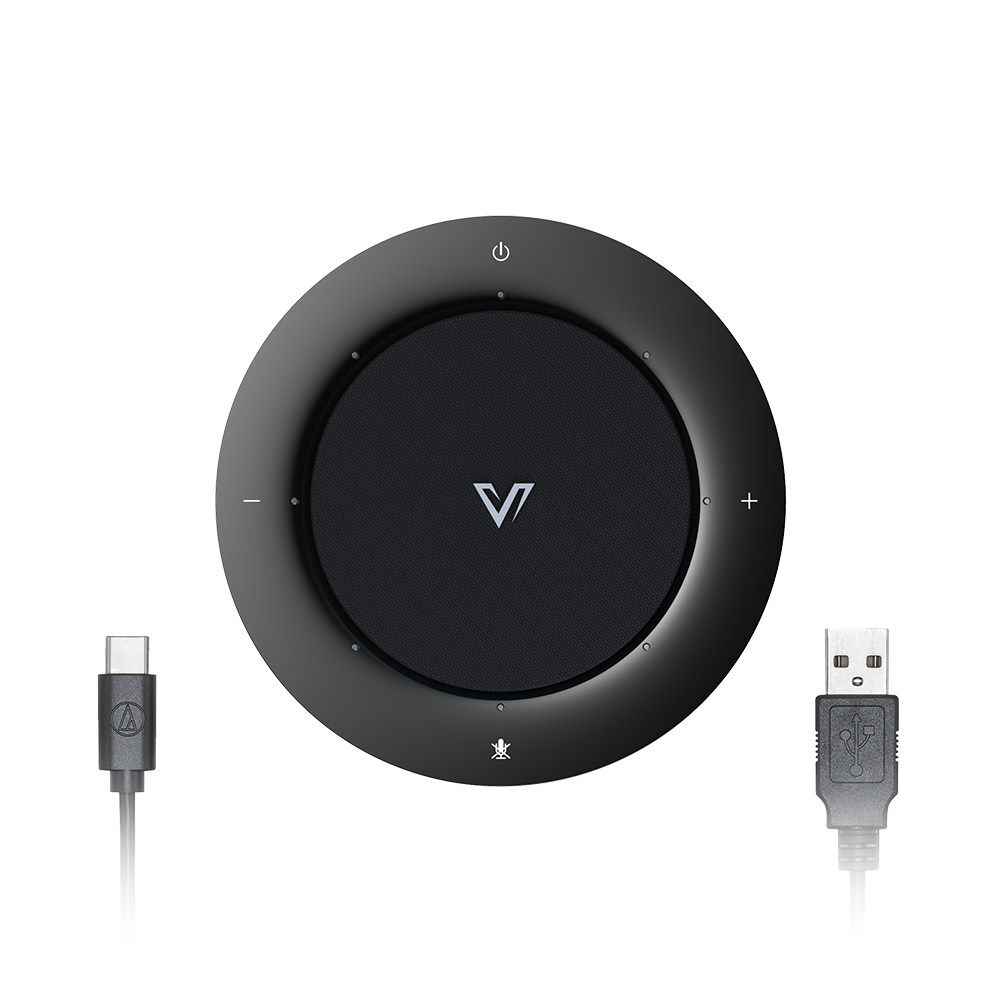 "Nowadays, video conferencing systems gain much popularity as the number of people working from home continues to increase. AV Access AnyCo A3 USB conference speakerphone can work with all popular online conferencing platforms. Users can talk hand-free, hold an online meeting or listen to music almost anywhere they want."
AnyCo A3 professional USB conference speakerphone is ideal for home offices as well as small and medium-sized meeting rooms. It can pick up sounds from every angle of the meeting space and ensure everyone can hear the far end clearly. With its clear sound pickup, loud speaker and other amazing features, users can hold an online meeting almost anywhere they want.
AV Access, a leading brand in the online market of Pro AV industry, recently announced the addition of AnyCo A3 professional USB conference speakerphone to the company's home office product portfolio. It is designed to provide a sound-improving, hand-free and cost-effective solution for both home office and corporate meeting room of up to 8 people. Users can talk hand-free, hold an online meeting or listen to music almost anywhere they are.
360° Voice Pickup & Loud Speaker
"When it comes to speakerphone, sound quality is the most important factor to judge whether it is good or not. AnyCo A3 is quite outstanding on both audio pickup and amplification," commented Mandy Xiong, CEO at AV Access.
AnyCo A3 full-duplex speakerphone is composed of four noise-cancelling microphones and a premium speaker. Its microphones are arranged in a 360° array for omni-directional voice pickup. With the built-in advanced DSP algorithm, it supports acoustic echo cancellation, active background noise reduction and voice enhancement. Even when users work in a noisy environment, their voice can be optimized in real-time so that the far-end attendees can hear everything clearly.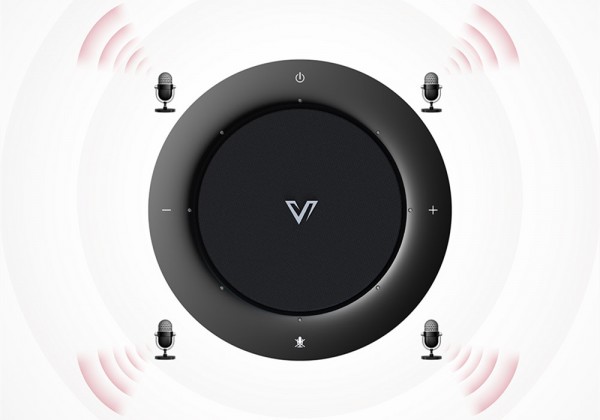 In terms of audio amplification, its high-performance 3W speaker covers up to 26ft/8m hearing distance. With the AGC (automatic gain control) technology, AnyCo A3 speakerphone can automatically adjust its volume based on the incoming audio signal from the remote side to provide clear, intelligible audio in the local room.
Plug & Play, Simple Touch Control
"We have two models of speakerphone at present: AnyCo A3 and A5. AnyCo A5 supports Bluetooth 5.0 and has a built-in battery. You can connect it to your smartphone, tablet or laptop wirelessly. If you only need wired connection, AnyCo A3 is a more cost-effective choice for you. Both of them can be connected to your laptop via a USB-C cable. Recently, we are also developing AnyCo V3 speakerphone to enrich our AnyCo series product line, which will add more functions like USB docking and HDMI output. It is expected to be released in late May," said Mandy.
AnyCo A3 speakerphone is plug-n-play and compatible with various operating systems, including Mac OS, Windows 7/8/10, Android and iOS. It can also work with all popular online conferencing platforms, like Zoom, Skype, WebEx, etc. Besides, AnyCo A3 is extremely easy to control and use. It is designed with intuitive physical control buttons and smart LED status indicators.
"In addition to AnyCo series conference speakerphones, we also have other products specially designed for home office applications like BizEye series USB webcam and HDMI KVM switches. And we will continue to enrich this home office product line by developing more plug-n-play and high-quality products," concluded Mandy.
About AV Access
AV Access is the world's professional manufacturer and innovator of advanced Pro-AV products and smart home office devices. Our products are plug-n-play and highly reliable, including extenders, splitters, switches, matrixes, AV over IP codecs and USB peripherals.Since establishment, it has long been our mission to simplify the way people live and work. We will continue to develop more innovative products and solutions in the fields of smart home office, corporate, education, retail, government, entertainment, healthcare, etc. Strong R&D, powerful supply chain and excellent management team make AV Access be qualified as your faithful partner!
Learn more by visiting www.avaccess.com.
Media Contact
Company Name: AV ACCESS TECH LTD
Contact Person: Shane Jiang
Email: Send Email
Phone: +86 0755-21620567
Address:UNIT 2801 28/F, NO.88 HING FAT STREET, CAUSEWAY BAY
City: HONG KONG
Country: HongKong
Website: www.avaccess.com