Former volleyball player, Keilley Lee provides insider views on the lives of basketball wives, lifestyle, travel, and other spheres of the unique sport
Keilley Lee's blog, https://www.keilley.com, is one that provides insight into the lives of basketball athletes and their wives while providing insider views on their travel engagements, and lifestyle. The blog showcases the thrill and buzz of the life experiences of basketball athletes and their families making it a perfect hub for people interested in exploring the possibilities in life and nature.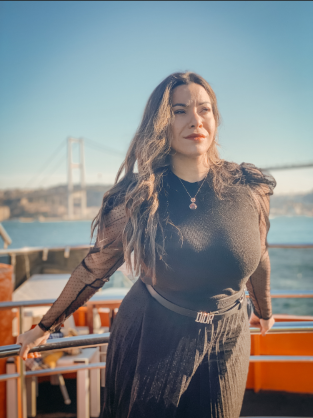 "The blog was created to think about the diversified life and experience that one can have. Life is full of moments, hard work, new opportunities, and feelings that we share," Keilley Lee said. "It won't be just one more about fashion, music, food, travel or lifestyle or Barcelona. In the end, for a complete life, one needs to experience and explore the world around him."
Married to retired professional basketball player, Lubos Barton who is also the head coach of Czech Republic's under 18 national basketball team, Keilley Lee shares her experiences as a wife, her trips to cool places around the world, insight into the basketball game, fashion inclinations, and the city of Barcelona in the blog. Bloggers and writers looking to improve their brand's authority can share guest posts to be published on the blog for content relating to basketball, travel, and Barcelona.
Keilley Lee's blog provides exclusive information for anyone interested in travel, likes to follow influencers, and has a curiosity about basketball wives' lives. For a chance to learn about new places, the thrill of traveling, insider revelations on Keilley Lee's role as the wife of a basketball coach, exciting updates about the game of basketball, visit the blog at https://www.keilley.com.
About Keilley Lee
Keilley Lee Marques is a jewelry designer who has her own company – KLeeOfficial based in Barcelona Spain. She is originally from Brazil, licensed in arts and with a degree in Jewelry and also in Gestion and Creación de Emprensa.
Keilley is also a former volleyball player married to Lubos Barton, a retired professional basketball player born in the Czech Republic and with 2 beautiful children, age 6 and 4. She has gained experience through her lifestyle, her travels, and constant changes in cities throughout Europe.
She is in love with fashion, food, travel, mental, and physical health and the desire to live and to discover new trends or rediscover the forgotten ones.
Over a decade, Keilley's life has been around basketball filled with constant travelling, moving, and packing, getting to know many places, many people, many cultures, and languages.
Media Contact
Company Name: Keilley Lee Marques
Contact Person: Media Relations
Email: Send Email
Country: United States
Website: https://www.keilley.com