Quirky adventurer, Walter on a mission to conserve land has embarked on a journey to guide kids on educational skills that would benefit them on the long run
Wildlife conservation is one subject that needs urgency today with the existence of plant and animal species and their habitat under gruesome attacks by the actions and inactions of humans. This is the motivation behind the emergence of Walter the Wildlife Explorer. He is a dedicated educator who not only takes kids on wildlife adventures, but also communicates good manners, polite interactions, and goes a great length to groom them educationally with the help of his YouTube channel.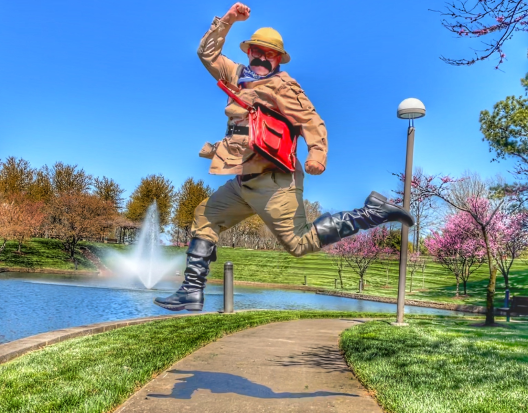 Walter advocates a shift in man's approach to nature, iterating the need to handle nature and its components with care. In his own words "Always leave it better than you found it." With the current rate of flora and fauna extinction over the last four decades, the need for the conservation of wildlife is more intense than ever. By conserving wildlife, future generations can enjoy the world and all the amazing species of plants and animals within it.
The conservation of wildfire has become mandatory as it comes with numerous benefits for both man and animals. Advocating for an end to human practices on wildlife, Wildlife photographer and founder of Wild Heart Wildlife Foundation, Paul Oxton said, "Only when the last of the animals' horns, tusks, skin, and bones have been sold, will mankind realize that money can never buy back our wildlife."
Hence, Walter the Wildlife Explorer is a welcomed development in the pursuit for wildlife conversation as it presents ways to reach children, teaching them about wildlife and the need to conserve it. Being a self-proclaimed conservationist, Walter takes on adventures searching for the perfect land and wildlife to protect and conserve. On every adventure, he incorporates educational contents for kids within ages two and eight. Each episode on Walter the Wildlife Explorer communicates wildlife conservation and basic educational skills for kids.
Additionally, Walter displays good manners and encourages polite interactions. Kids would not only learn how to take care of wildlife but also learn how to behave and interact in a decent society. Good manners and polite interactions are necessary skills in the upbringing of children. When it seems like there is a decline in content that teaches kids these things here comes Walter the Wildlife Explorer.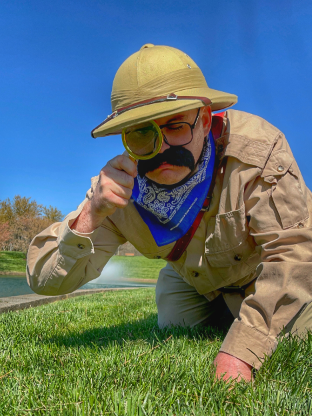 Episodes of Walter the Wildlife Explorer is expected to be uploaded on YouTube from May 1 and interested parents can head over to Walter's YouTube Channel, subscribe, and turn on notifications as Walter begins to release fun nature adventure videos for kids.
About Walter the Wildlife Explorer
Walter the Wildlife Explorer is a goofy conservationist who takes kids on fun and nature-filled adventures to teach them about the world and more importantly, how to take care of things. While on his travels, Walter helps kids learn basic skills such as numbers, letters, and elementary language concepts.
Wildlife conservation is a vitally important topic for Walter, and a common theme that underpins many of his adventures. He wants nothing more than to introduce your kids to the magic of nature and encourage them to protect it.
In addition to wildlife conservation, Walter works hard to display and encourage good manners and polite interactions, teaching kids not only how to take care of things, but how to interact and behave in a generally decent society.
For more information about Walter, visit https://www.walterthewildlifeexplorer.com/ or subscribe to his YouTube channel via https://youtube.com/channel/UCgUFkxMGLl7tC8_EKa1pDiA. Also connect on social media via Facebook, Instagram, and Twitter.
Media Contact
Company Name: Walter the Wildlife Explorer
Contact Person: Zachary Scott
Email: Send Email
Phone: 270.556.5443
Country: United States
Website: https://www.walterthewildlifeexplorer.com