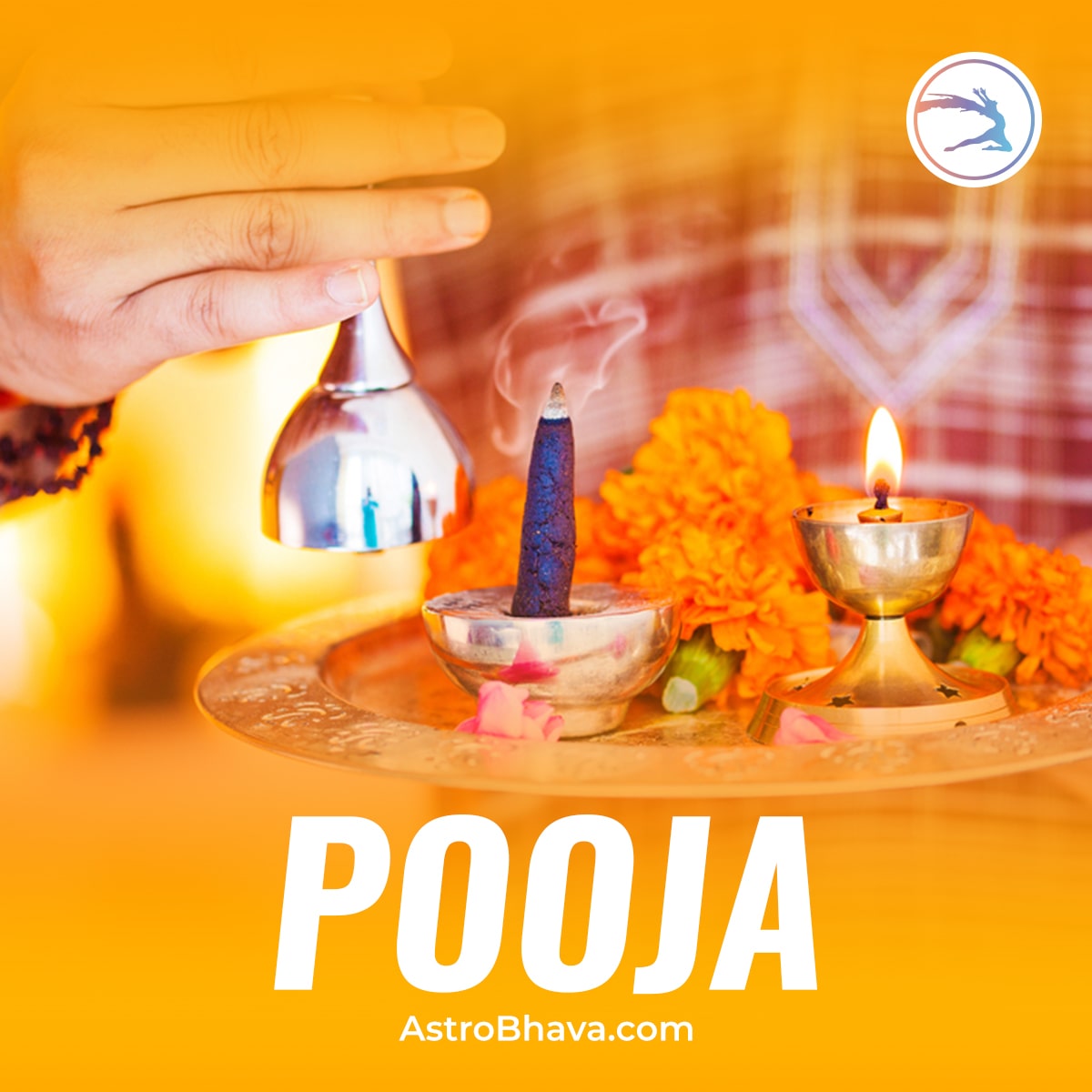 The ancient ritual of pooja, practiced by the followers of the Hindu religion, puts forward the sense of prayer, devotion, homage, and worship to the god. The pooja ritual is an integral part of Hindu culture. Unlike other religions, Hinduism emphasizes more on Bhakti yoga, which is the epitome of devotion and dedication. With pooja, a devotee fabricates an unbreakable bond with the god. The ritual of pooja became prevalent after its critical appreciation in Bhagavad Geeta where this practice is legitimized as the essence of Bhakti. The Hindu epic also counsels several considerations and spiritualistic paths (that divert one from the materialistic world and helps to attain emancipation) through pooja.
The devotees primarily believe that the only purpose of performing pooja is not devotion. The devotee preliminarily performs the ancient ritual of pooja to fix multiple concerns of life that plague their peace. The core idea to execute this ancient ritual is to let spiritual powers handle repetitious and complicated concerns of life.
This ancient ritual continued to be a means of fixing an issue for over several centuries. To date, concerns like marriage, education, job, career, childbirth, enemies, obstacles of life, growth, success, etc., are resolved and fixed with the ancient ritual of pooja.
Perversely, delivering the ritual of pooja without undeniable assistance or guidance could be a challenging chore. Therefore, a well known Indian-based organization- AstroBhava is at your aid. The company expertizes in the field of Vedic Techniques and Sciences and provides a large variety of services to route off your concerns in life. The assistance includes the conduction of online pooja and offline as well. AstroBhava provides various services, such as consultancy, epooja, Hindu pooja bookings, Vedic pandit services, online pandit bookings, and many more. The organization also renders pre-astrological consultancy before prescribing any pooja. AstroBhava is conspicuous for directing its clients to the path that leads to a spiritual self-healing journey.
AstroBhava is not just a preaching company, but it is much more than that. Their team comprises experienced Vedas and Pandits as well as young enthusiasts. These experts in the field of Vedic Sciences and Techniques are here to resolve all sorts of concerns of an individual. So far, AstroBhava and its team have helped millions of people all over the world.
To know more visit www.AstroBhava.com.
Media Contact
Company Name: AstroBhava
Contact Person: Customer Support
Email: Send Email
Phone: +91 96295 55442, +1 (845) 834-4334
Address:Kurichi
City: Coimbatore
State: Tamil Nadu
Country: India
Website: https://astrobhava.com